NEW ORLEANS (NOLA WEEKEND) - While the basics of a crawfish boil are pretty simple, achieving a really good flavor in your crawfish boil takes a little more technique.
Jason Seither, chef and owner of Seither's Seafood in Harahan, has turned his technique of boiling crawfish into an art form and spent nearly two decades perfecting his process.
"I've been boiling crawfish ever since I've been a little kid in my dad's backyard," Seither said.
Seither said crawfish lovers can pretty much throw anything into a boil, as long as it's cooked properly. The crawfish boil expert — and a local pioneer of cool add-ins — has thrown everything but the kitchen sink into his pot.
We scored some expert tips for people looking to improve their skills for their next backyard crawfish boil. In the video, Seither shares his secrets for turning up the flavor with delicious add-ins and other techniques he uses during the cooking process.
If you need to grab more cooking gear before getting started, Academy Sports + Outdoors has all the tools you need for your next backyard crawfish boil.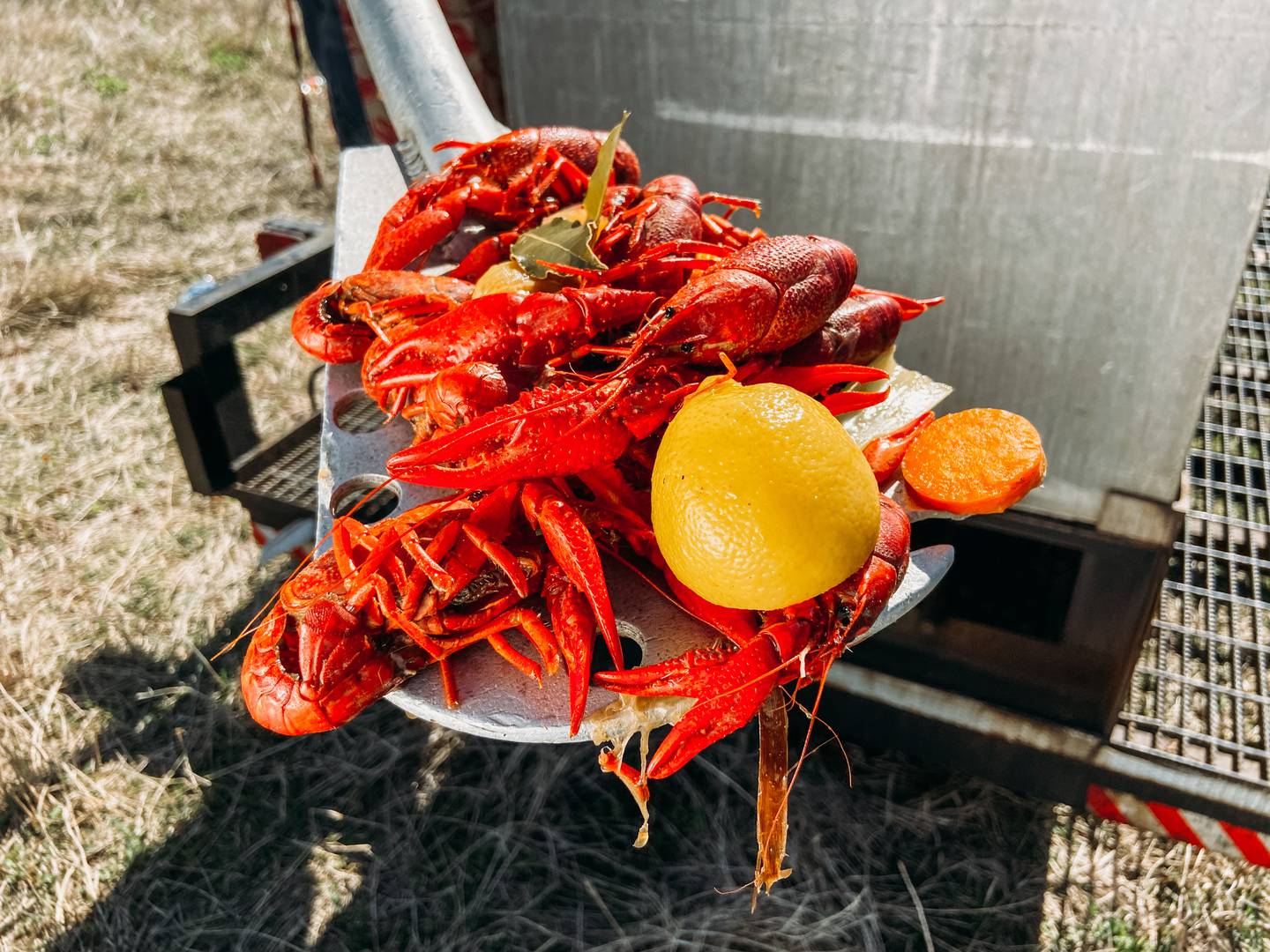 Before you boil
Seither said to make sure to buy your live crawfish from a reputable, licensed seafood dealer. Prior to boiling, make sure to thoroughly clean your crawfish, but don't purge them using salt.
Also, clean and sanitize your boiling pot and cooking equipment. Make sure your propane tank is filled, updated, and your burner is in proper working condition.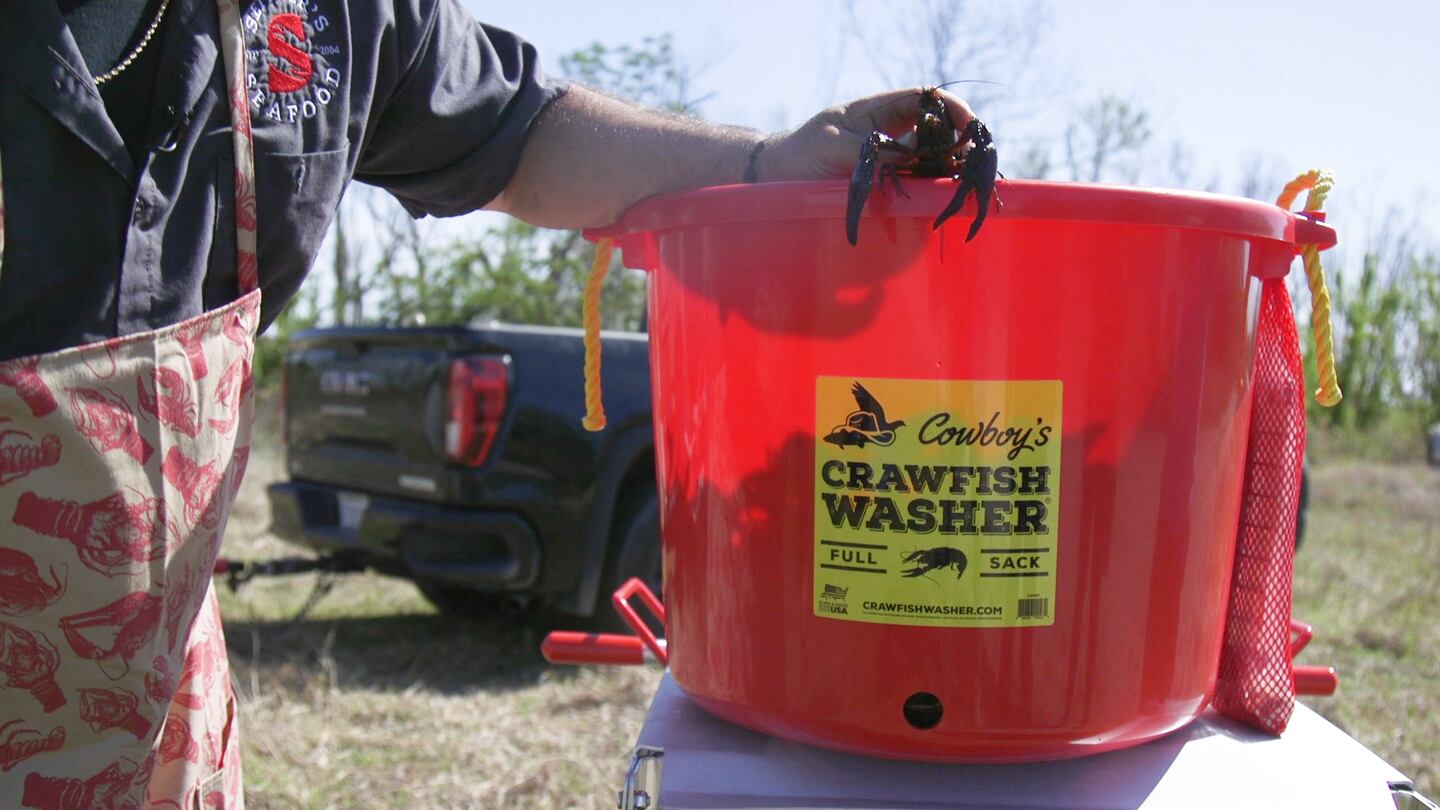 Crawfish boil essentials
One important tip Seither stresses is to add different ingredients at the proper time. He says items like onion, garlic, celery, bay leaf and potatoes are essential ingredients for a boil for the right flavor. These ingredients make crawfish taste "like what we think crawfish is supposed to taste like."
As far as crawfish boil seasoning, he says usually people have their own special blend of spices they use. Academy Sports + Outdoors carries many popular seasoning blends in store such as Louisiana Fish Fry, Zatarain's, Slap Ya Mama and Cajun Land.
Veggies
Harder root vegetables go into the boil first to cook down and add flavor. Add these items before you put in the crawfish: onion, garlic, celery, sweet potatoes, red potatoes, carrots and mirliton.
Other vegetables don't take as long to cook. Add these veggies after the crawfish boils, and let them sit during the soaking process: Brussels sprouts, asparagus, zucchini, corn, green beans and sliced bell pepper.
Seither also suggests trying other vegetables like cauliflower, broccoli, squash, artichoke and green beans.
Fruit
Oranges and lemons – These should go in the boil early before adding your crawfish.
Seither also highly recommends pineapple.
"Those fruits really brighten up the crawfish boil and give it a nice citrus flavor," he said.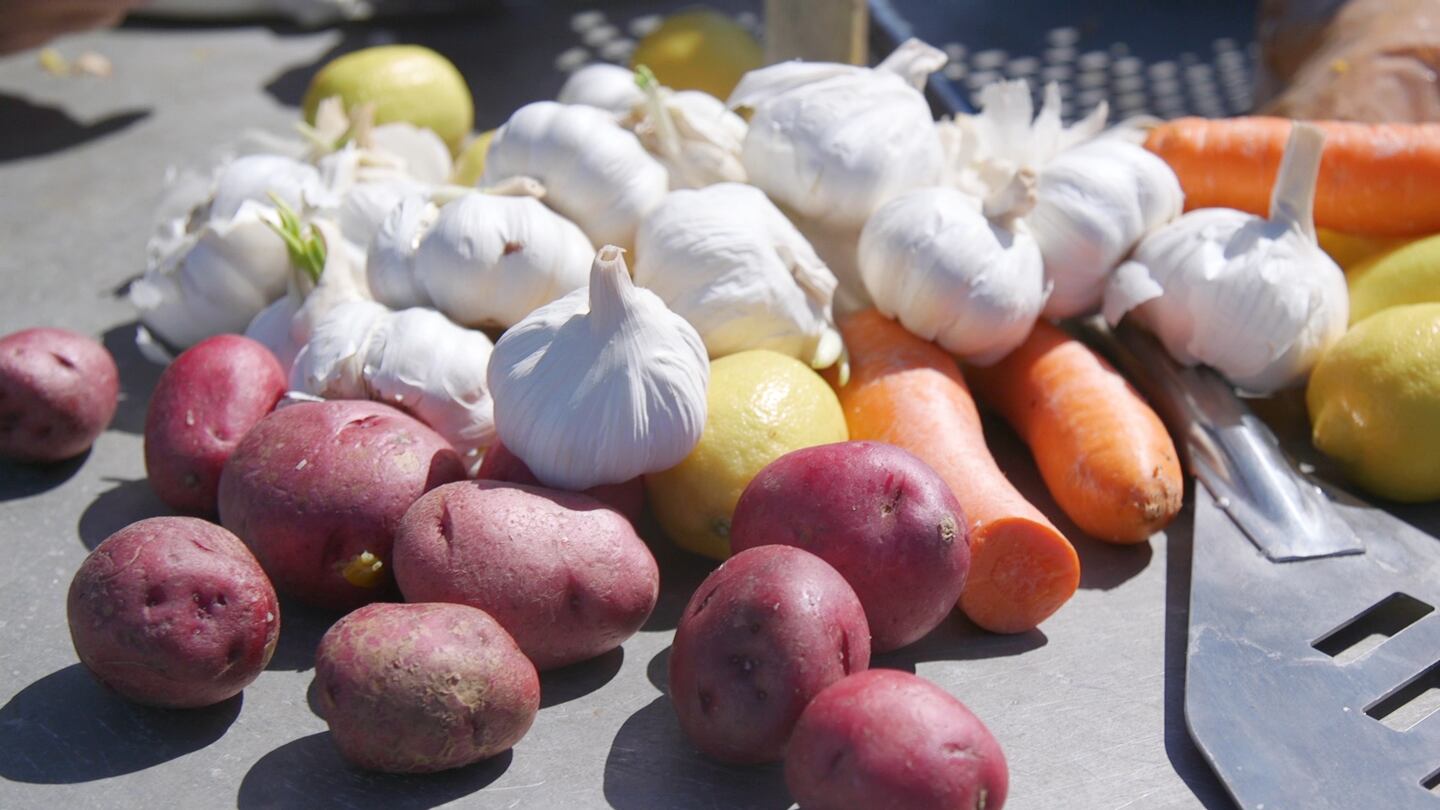 Seafood and other add-ins
Mushrooms – Seither said he really likes adding mushrooms to his boil.
Clams and muscles – Seither suggests adding these near the end of your boil.
Meats and pork
Seither said most of your meat goes in early, and you stew it down. However, he cautions that adding meat does change the flavor of the boil, making it "good, but different."
During the cooking process, the meat will release natural fats and oils, which Seither says usually also makes the boil a little spicier when it comes together with the cayenne pepper.
Andouille, boudin – Seither said boudin is a "real crowd pleaser." Throw them in at the end when the crawfish is soaking, but you have to be very gentle. Once you drop in the boudin, you can't really stir the boil too much or you'll break the casing.
Rabbit, chicken legs, quail, duck, pork chops – Throw tougher meats/pork early in your boil and basically stew it down.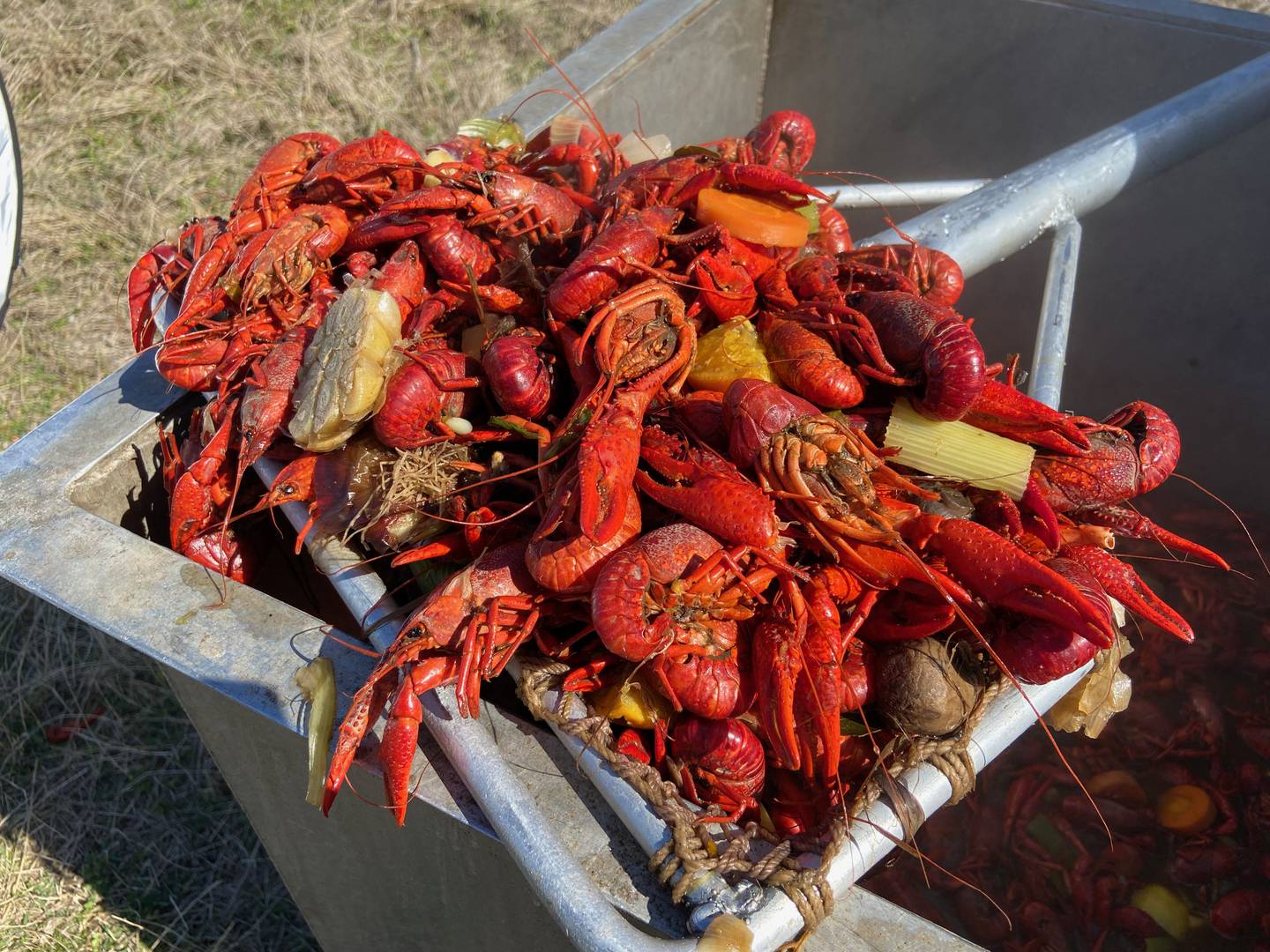 How do you know when crawfish are done?
Seither said during the peak of crawfish season, from March to May, crawfish tend to be bigger, with harder shells. Therefore, boiling times might be a little longer than earlier in the season when crawfish are smaller with softer shells.
Steam will start pouring out the sides of the pot when crawfish are done. Crawfish will come up to a rolling boil, float to the top of the pot and appear bright red in color.
After you boil
Not only do want to make sure your crawfish are cooked perfectly, but you also want to make sure that they're seasoned perfectly, Seither said.
After you finish boiling, it still takes a while for seasonings to penetrate through the crawfish. Seither suggests letting the crawfish soak for at least 30 minutes for flavors to develop.
In a process called "killing the boil" or "shocking the crawfish boil," he suggests cooling down the cooked crawfish with ice and frozen corn to stop the cooking process. That allows the crawfish more time to soak without overcooking them, he said.
Academy Sports + Outdoors has all the tools you need for your next backyard crawfish boil. The website also provides more crawfish-cooking tips here.
Created in partnership with Academy Sports + Outdoors
Copyright 2022 WVUE. All rights reserved.