NEW ORLEANS (NOLA WEEKEND) - After a two-year absence, the New Orleans Greek Festival finally returns as an in-person event during its traditional Memorial Day weekend slot from May 27 to May 29.
Organizers say this year's theme is "Back to Traditions" for the first full-fledged festival on the ground of Holy Trinity Greek Orthodox Cathedral since 2019. This year's event will bring back many traditional Greek dishes for festival-goers, including Souvlaki, roasted lamb and those popular homemade pastries.
The 2022 event will also feature Mythos Greek beer and Greek wine flights for the first time. The special wine flights will offer two red and two white wines for tasting.
The new Greek wines featured this year include Buketo White, which blends two indigenous Greek varietals with Sauvignon Blanc and Moschofilero, an aromatic, acidic white with floral and citrus notes. Wine flights also feature Rose from the famous PDO Nemea region and Xinomavro, a medium-body, ruby red from a small family winery in Northern Greece.
Along with wine flights, festival-goers can enjoy Mythos Greek beer, a Euro Pale Lager with a rich head and bright blonde color, or Urban South's Paradise Park while enjoying meals by the bayou.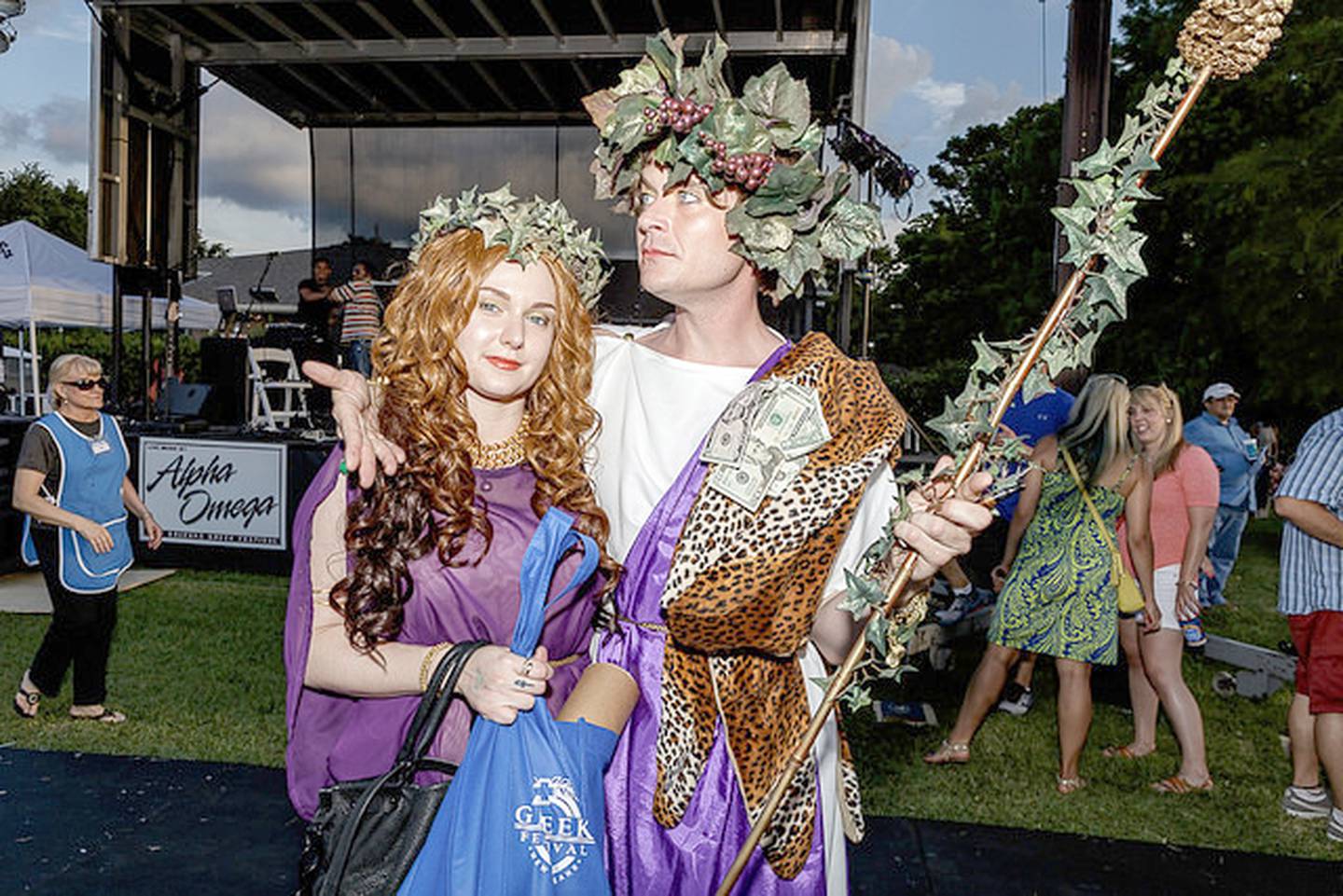 This year, festival organizers will also showcase two new added attractions to its cathedral tours.
One addition presents a special free exhibition space in the Hellenic Cultural Center called the "Little Museum of the Little Greek Church." The attraction refers to Holy Trinity's 19th-century moniker in New Orleans, "Little Greek Church."
The exhibition commemorates the church's founders and Orthodox Christian pioneers who anchored Eastern Orthodoxy in the Americas in 1864. The museum will present a collection of more than 100 religious artifacts, photos and historical documents that the community has safeguarded since its beginning when the church was first established on N. Dorgenois Street.
Organizers say they hope the exhibit will inspire reflection, awareness and thoughtfulness. Many of the religious artifacts are imbued with over 150 years of veneration, according to the website.
This year's tours will also feature an increased emphasis on Byzantine chanting in English and Greek.
But at Greek Fest, food is a huge focus. Festival organizers plan to bring back many festival favorites including the vegetarian offerings, the traditional Greek dinner plate and baklava sundaes.
Along with food and cathedral tours, Greek Fest will feature Hellenic dancing and a live band planning near the bayou. The popular gourmet Greek grocery also returns with favorites to take home, including cheeses, select dips, spices and other authentic items.
The festival kicks off with the annual Greek Festival 5k Run/Walk – a tradition for thousands of avid runners.
This year's official Greek Fest post is created by local artist Josh Wingerter.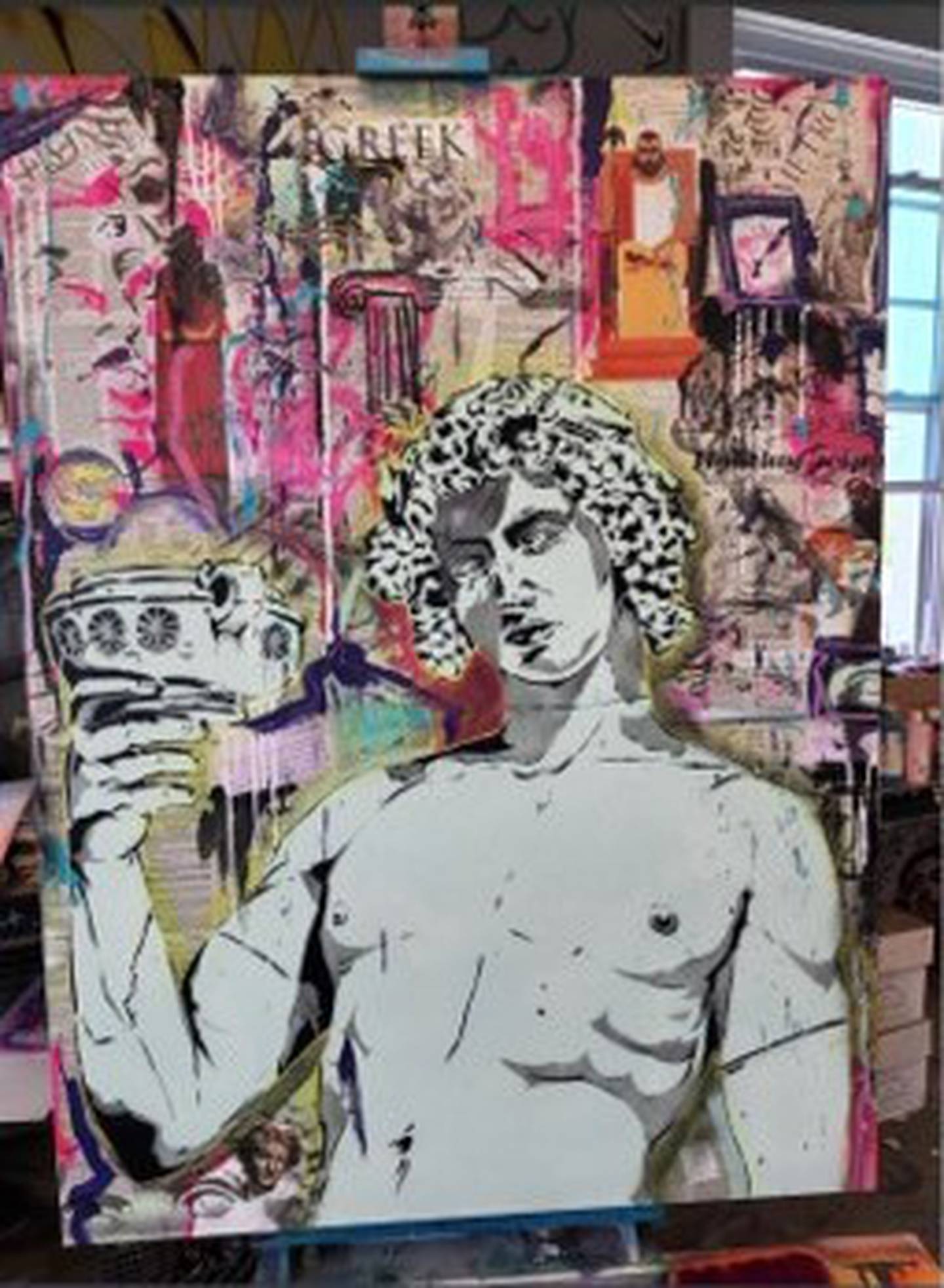 The 47th annual Greek Fest marks the first event since 2019. The festival was canceled in 2020 and 2021 due to the pandemic and replaced by drive-thru pop-up fundraisers featuring popular Greek dishes and pastries.
Since 1973, the New Orleans Greek Fest has celebrated Hellenic culture at Holy Trinity Greek Orthodox Cathedral during Memorial Day weekend and annually hosts more than 23,000 attendees.
Advance tickets can be purchased online for $8 until midnight on May 26. Admission at the door is $10, with free entry for kids ages 12 and under.
Organizers say each ticket purchase will get entered into a drawing for a chance to win a $1,000 door prize. The winner will be announced at 5:30 p.m. on Sunday.
Holy Trinity Greek Orthodox Cathedral is located at 1200 Robert E. Lee Boulevard in New Orleans.
For more information, visit the Greek Fest website, www.gfno.com.
Created in partnership with New Orleans Greek Festival
Copyright 2022 WVUE. All rights reserved.