NEW ORLEANS (NOLA WEEKEND) - The New Orleans Wine and Food Experience (NOWFE) gears up for its 30th anniversary.
The annual event returns from June 7 to June 12 to showcase wine, food, culture, art, music, and authentic New Orleans experiences. Ticket holders will get an opportunity to mingle with winemakers, chefs, and industry insiders at this one-of-a-kind event. Organizers expect to draw in more than 5,000 attendees.
Chef Frank Brigsten is the 2022 recipient of the Ella Brennan Lifetime Achievement in Hospitality Award. The honor is given to someone who has made a lifetime commitment to the hospitality industry through extraordinary leadership, personal and professional accomplishments, and philanthropic contributions to the community. The award is named for legendary restaurateur Ella Brennan in honor of her deep passion and commitment, which has made a significant and longstanding impact on the New Orleans hospitality industry.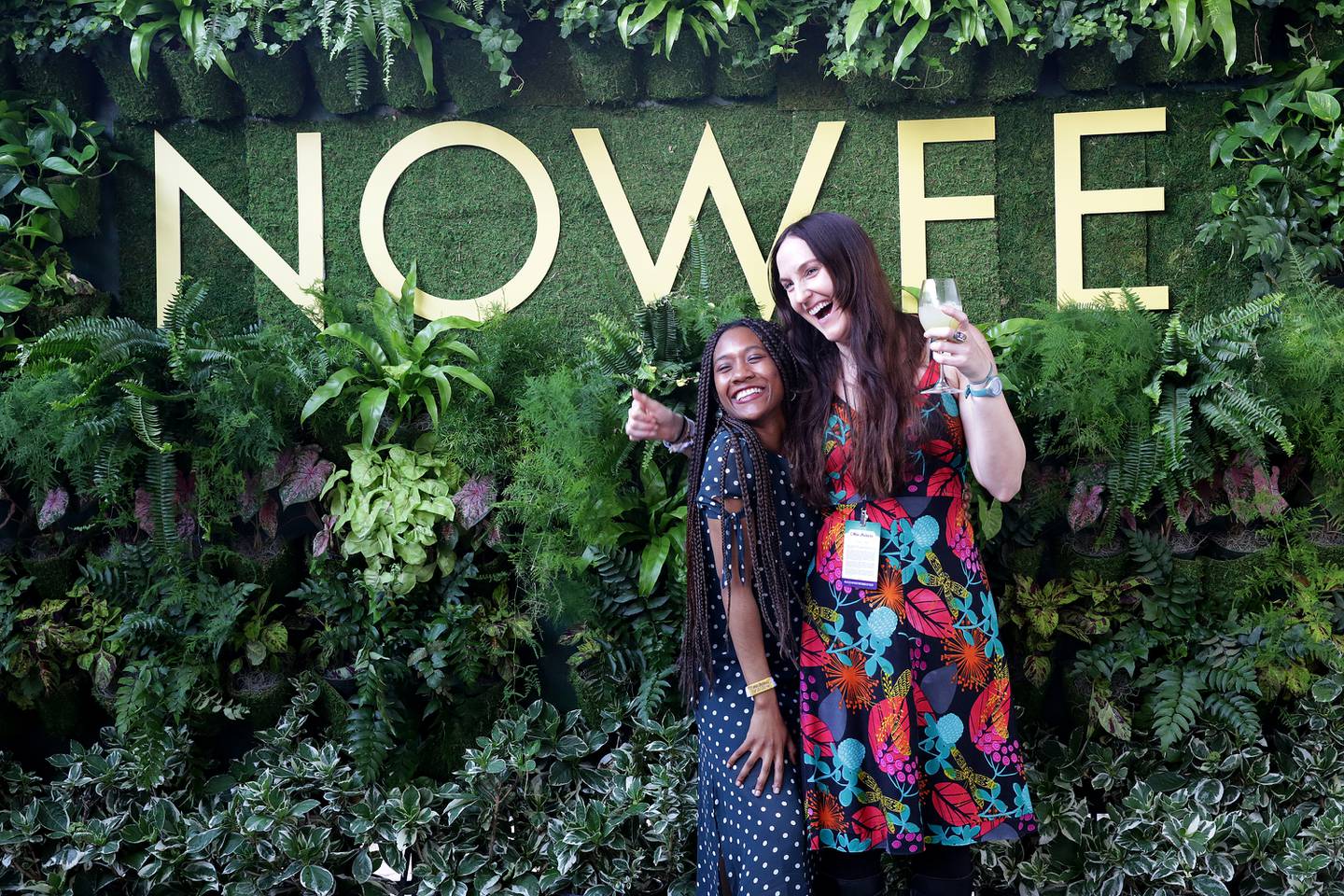 NOWFE released its complete schedule of events for this year's festival:
VINOLA
Thursday, June 9, 2 pm, The Four Seasons Hotel New Orleans
Food and wine lovers of all experience levels share an appreciation for fine wines and excellent cuisine. Vinola offers guests an intimate setting to sample various rare and highly valued wines expertly paired with foods crafted by local chefs. Winemakers will present elite wines from around the world, while award-winning chefs will serve up tasty food and discuss what inspires them in its creation.
LABS
Friday, June 10 - Saturday, June 11, various times, The New Orleans Culinary and Hospitality Institute (NOCHI)
Get the inside scoop by top wine professionals and celebrated chefs through their exciting presentations on what's hot in the wine industry and culinary world. With this experience, attendees can expect to gain a new outlook on wine and food.
EXPERIENCES
Friday, June 10 - Saturday, June 11, various times & locations
Get ready for an interactive wine and food encounter that showcases New Orleans' unique culture and style. This experience will take guests on journeys through neighborhoods, culinary styles, and some lagniappe fun one wouldn't expect. Don't miss out; limited space available.
GRAND TASTINGS
Friday, June 10, 6 pm, The Sugar Mill
Saturday, June 11, 2 pm, The Sugar Mill
Grand Tastings at NOWFE showcase wines from around the world and food served by New Orleans' finest chefs. Wine connoisseurs will take pleasure in meeting winemakers, asking questions, and tasting wine from across the globe. Expect to not only try new wines but learn about different styles, varieties, and price ranges.
The NOWFE Culinary Awards will also be bestowed upon the winners at the Grand Tastings!
TOURNAMENT OF ROSÉS
Saturday, June 11, 6:30 pm, 500 block of Fulton St.
Taste through premier rosés—both still and sparklers—from France, Spain, Italy, the United States, and the Southern Hemisphere. Then you be the judge, cast your vote for your favorite in NOWFE's fourth annual People's Choice Wine Awards. Best of Show, Gold, Silver, and Bronze will be awarded. Bonfire Catering will provide tasty bites to accompany the wines.
BURLESQUE, BUBBLY & BRUNCH
Sunday, June 12, 11 am, Omni Royal Orleans
Join Trixie Minx and her Burlesque Beauties for Burlesque, Bubbly & Brunch. The event will feature a plated brunch prepared by the chefs at the Omni Royal Orleans, bottomless sparkling wine by Luc Belaire, and a burlesque performance you are sure to remember.
QUEENS & COCKTAILS
Sunday, June 12, 3 pm, Omni Royal Orleans
NOWFE's newest event, Queens & Cocktails, will be an afternoon of fun featuring Trixie Minx & her glamazon friends performing in NOWFE's first-ever drag show. If you are down to enjoy lots of lip-sync, libations, and a meal then go ahead and sign yourself up.
With many events to choose from, the annual event is sure to showcase something for everyone to enjoy. NOWFE is a non-profit organization with proceeds going to causes that support culinary education. It has raised more than $1.5 million for local non-profit organizations.
Purchase tickets at www.nowfe.com or by calling 504-655-5158.
Copyright 2022 WVUE. All rights reserved.