GRAND ISLE, La. (NOLA WEEKEND) - Nearly a year after Hurricane Ida devastated the bayou community of Grand Isle, the community will come together to celebrate its recovery with a live music festival on the beach this summer.
The inaugural Island Strong Beach Fest, a two-day festival along Grand Isle beach, will feature live music, food, craft booths and other vendors to support Grand Isle's recovery from Hurricane Ida on July 15 and July 16.
Ida made landfall as one of the strongest hurricanes in the state's history on Aug. 29. Grand Isle was nearly inaccessible in the days immediately following the storm's devastation.
Island Strong Beach Fest was organized by the town of Grand Isle, Councilman Brian Barthelemy, his wife Dana Barthelemy and Matt Rivere to help in the island's recovery by raising funds for the town's recreational facilities.
The festival will take place on the beach across from the Grand Isle Community Center and Birch Lane beach crossover #19.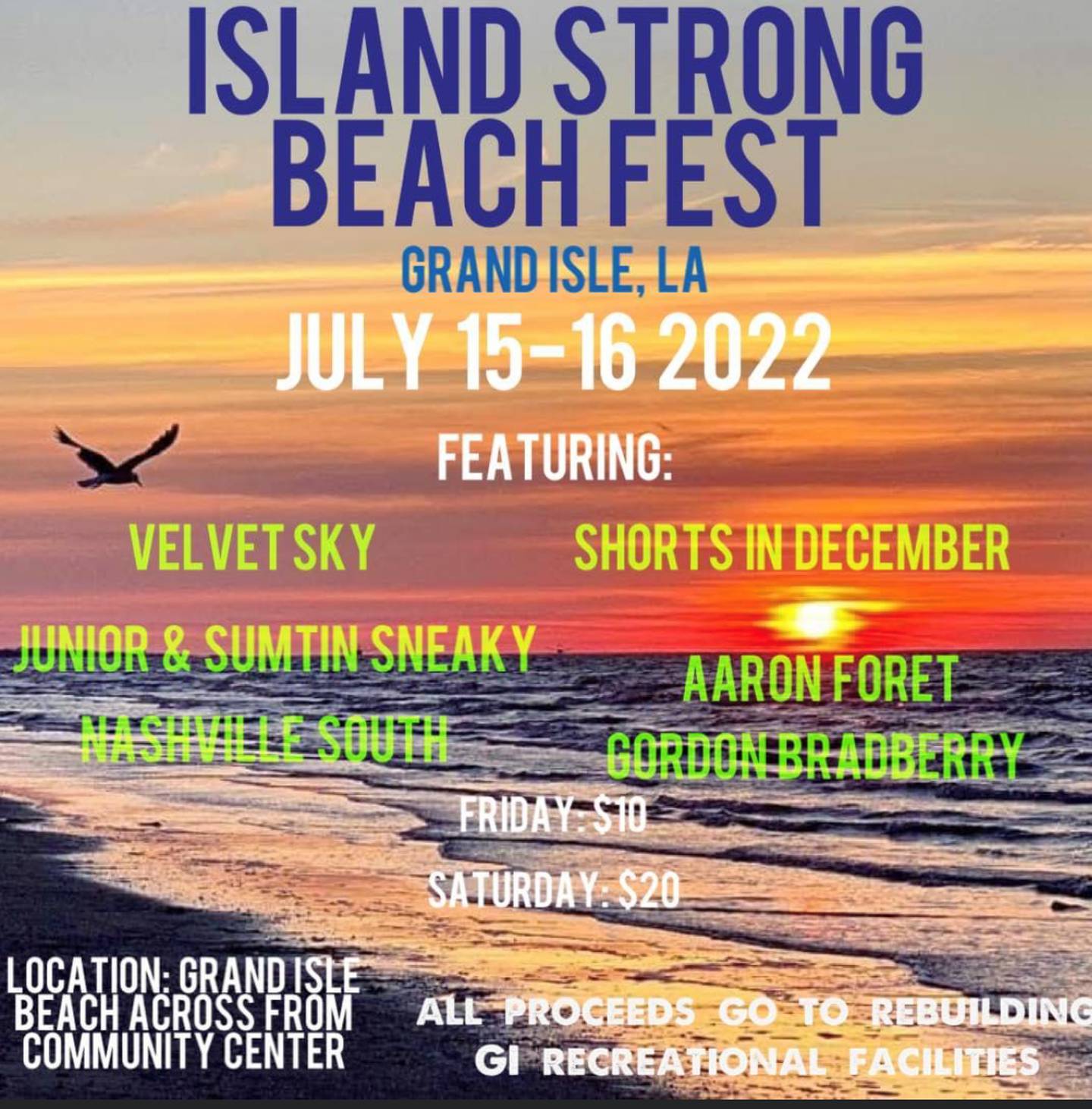 "We have come a long way in the months following Hurricane Ida. Island Strong Beach Fest celebrates the resilience of our community and helps raise awareness for the work that still needs to be done for us to fully recover," Grand Isle Mayor David Camardelle said in a release.
The music lineup for the festival includes Rockin' Dopsie & The Zydeco Twisters, Nashville South, Aaron Foret, Junior Lacrosse & Sumtin Sneaky, Velvet Sky and others.
Gates open to the festival at 5 p.m., and the event turns to 11 p.m. on July 15. Festival hours are 10 a.m. to 11 p.m. on July 16. Admission to the festival costs $10 on Friday and $20 on Saturday.
Grand Isle is also scheduled to host the Grand Isle Tarpon Rodeo in July.
More information at www.townofgrandisle.com.
Copyright 2022 WVUE. All rights reserved.