NEW ORLEANS (NOLA WEEKEND) - After last year's scaled-back summer festival season, many events return to the lineup this summer in New Orleans.
Big festivals like Essence Fest and New Orleans Pride Fest finally return in-person after being sidelined by the coronavirus pandemic in previous years.
From major music events to fun summer soirees, there are enough festivities to keep your calendar busy through Labor Day weekend. We found more than 20 festivals filling the schedule starting in June.
Here's your guide to New Orleans summer festivals and major events to mark on your calendar. Check back for updates as additional festival announcements are made.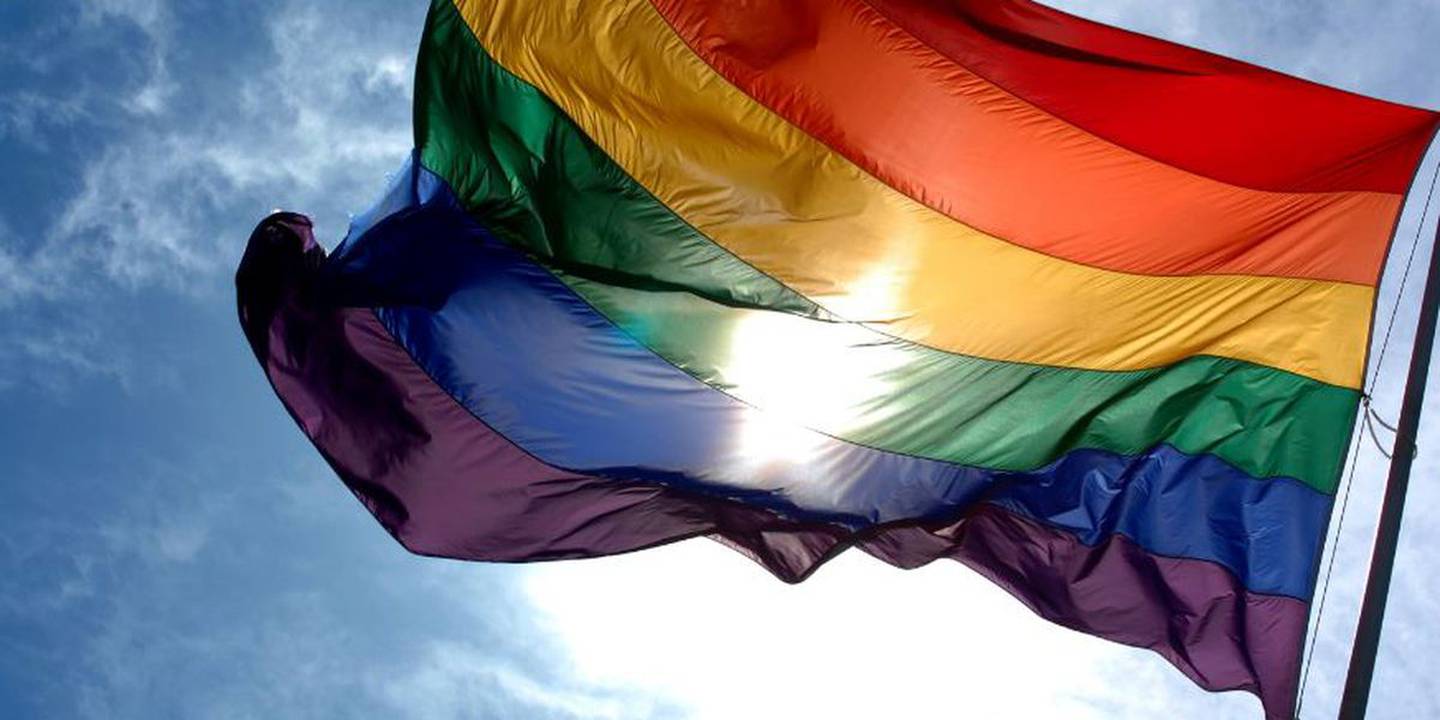 June 2022
A Taste of Covington
June 1 - 30 | Various Venues
On the Northshore, A Taste of Covington brings a month-long celebration of food, wine and music to historic Covington in June. Festivities include Vintner Dinners at top local restaurants with wine pairings a Grand Toga Wine Tasting, Festa del Vino wine tasting and a Sunday brunch series throughout the month.
Find the full schedule and tickets on the website.
The Overlook Film Festival
June 2 - 5 | Prytania Theatres at Canal Place
The Overlook Film Festival is a four-day celebration of horror film programming headquartered at the Prytania Theatres At Canal Place. The fest showcases exciting work in new and classic independent horror cinema along with special events, receptions, immersive performances and festival's weekend-long alternate reality game.
Find festival passes at the event website.
Faubourg Brewing Co. Pride Fest
June 3 - 5 | Faubourg Brewing Co.
In celebration of Pride Month, Faubourg Brewing turns its outdoor grounds into a free, festival-like event. Pride Fest takes place from June 3 to June 5.
The weekend includes a family-friendly drag show and live music from artists like John Boutté, Joy Clark, Lilli Lewis, Loose Cattle and others. Craft beer and food will be available for purchase and market vendors will be on-site.
For more information, visit the Faubourg Brewery website.
Curry with A Flavor Festival
June 4 | Crescent Park
Curry with A Flavor Festival celebrates Caribbean American Heritage Month with a day of food and music at Crescent Park.
Some of the acts scheduled to perform include Raymond Ramnarine, Nigel Lewis, Roger George, Tigress and others. The fest runs from noon to 10 p.m.
Advanced general admission tickets cost $30. For a full schedule and vendors, visit the website.
New Orleans Wine & Food Experience
June 7 - 12 | Various Venues
This year, the New Orleans Wine & Food Experience celebrates its 30th anniversary. The culinary and wine-focused festival is a New Orleans staple event featuring wine dinners, premium tasting events and seminars. For the first time, NOWFE will feature a drag show as part of its festivities.
The six-day event schedule also includes two Grand Tastings, Vinola, Labs and Experiences, the Tournament of Rosés, Burlesque, Bubbly & Brunch and NOWFE's wine dinner series. Tickets are available at the website, nowfe.com.
New Orleans Pride Festival
June 9 - June 12 | Various Venues
This vibrant, weekend-long festival celebrates the LGBTQ+ community. New Orleans Pride Festival is one of the largest LGBTQ+ festivals in Louisiana and draws more than 90,000 people, organizers say.
The weekend includes several special events, including PrideFest at Phoneix Bar on June 11. Louisiana's largest pride parade also rolls through the Marigny and French Quarter on June 11, followed by after-parties hosted by several dance clubs.
While some events are free, ticket prices for parties and other special events vary. View full schedule details at the official website.
French Market Creole Tomato Festival
June 11 - June 12 | French Market
The free festival celebrates the Creole tomato with live music, Creole tomato dishes and other festivities at the French Market on June 11 and June 12.
A second line kicks off the festival at 11 a.m. Two music stages featuring local favorites include performances by Gina Brown, Banjo a la Créole Quartet, Alicia Renee aka Blue Eyes, New Orleans Jazz National Park's Arrowhead Jazz Band and others.
For more details, visit the website.
Louisiana Cajun-Zydeco Festival
June 11 - June 12 | Armstrong Park
The Louisiana Cajun-Zydeco Festival celebrates bayou culture and its rich traditions each year at Armstrong Park. The two-day festival offers Cajun food, dancing and plenty of Zydeco music.
For the complete music schedule, visit the website.
New Orleans Juneteenth Festival
June 19 | Armstrong Park
The New Orleans Juneteenth Festival hosts a week-long slate of events from June 18 to June 20 to celebrate Juneteeth, culminating with a free festival at Armstrong Park on June 19.
The festival features performances from Sunni Patterson and Casme' and others. Plus, a panel discussion, called "A Blueprint to Freedom," will highlight topics in economics, education, incarceration and self-defense. Festival-goers can also expect vendors, artists and other family activities at the event.
The New Orleans Juneteenth Festival runs from 3 p.m. to 7 p.m. at Congo Square inside Armstrong Park.
For more information about the week-long schedule of events and the festival, visit the website.
Black Tech NOLA
June 27 - June 29 | The Westin New Orleans
NOLAvate Black, the New Orleans Black Tech Collective, organizes the largest Black tech conference in the south celebrating the intersection of tech, art and culture. The event invites creatives, creators, influencers and innovators in tech for talks, panel discussions and job recruitment opportunities.
For more information, visit the website.
Black Pride NOLA
June 30 - July 3 | Various Venues
Black Pride NOLA features a slate of events s specifically for the Black LGBTQ+ community during Pride Month throughout the weekend of June 30-July 3, coinciding with the Essence Festival of Culture. Some of the events include an all-white pool and day party, a Rose fest-style shades of pink party, LGBTQ Sneaker Ball & Award Show, a community fest and a panel series.
Find more information and a full schedule of events at the website.
Essence Festival of Culture
June 30 - July 3 | Caesars Superdome & Ernest N. Morial Convention Center
The 2022 Essence Festival of Culture returns for its first in-person festival in two years from June 30 to July 3 with nightly concerts at Caesars Superdome, empowerment programming at the Ernest N. Morial Convention Center and other entertaining and inspirational activations in venues across New Orleans.
Janet Jackson, New Edition, Nicki Minaj and Kevin Hart are set to headline the 2022 Essence Festival of Culture four-night concert series. This year's lineup will also feature The Isley Brothers, The Roots & Friends, Jazmine Sullivan, Summer Walker, D-Nice & Friends, Chloe x Halle and others.
For more information on tickets, access and updates on this year's ESSENCE Festival of Culture, visit www.essencefestival.com.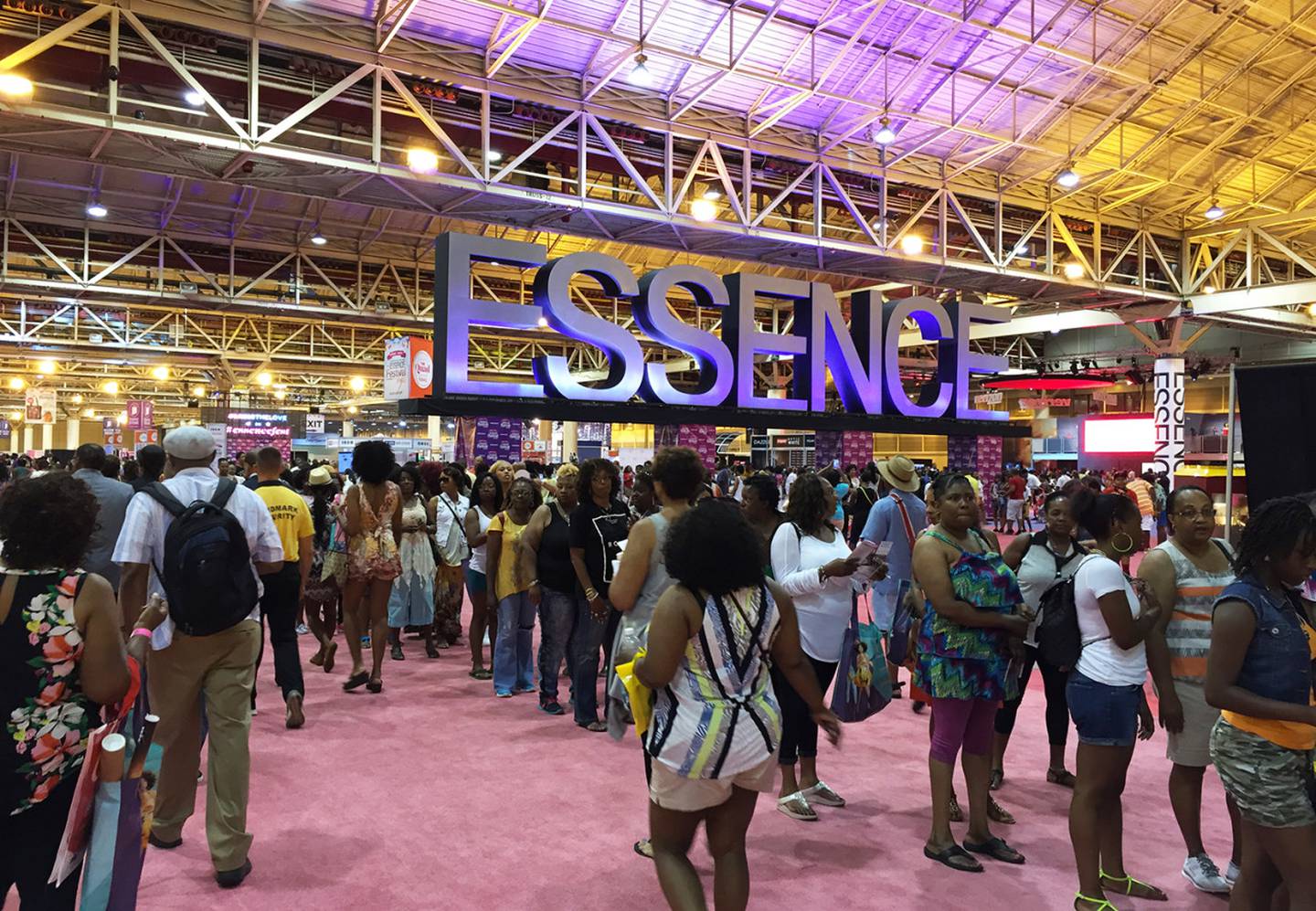 July 2022
Slidell Heritage Festival
July 2 | Slidell Heritage Park
This family-friendly event in Slidell features food, music and fireworks for the win. Organizers say the event is set to return this year after previous cancellations due to the pandemic.
Details about the music lineup and other activities will be announced at a later date. Visit the website for the latest updates.
Uncle Sam Jam
July 3 | Lafreniere Park
Each year, Uncle Sam Jam kicks off Independence Day weekend with a free, open-air concert and fireworks display at Lafreniere Park. The popular Metairie event features local and national music acts, food and a fireworks show.
More details will be announced at a late date via the event website.
Independence Day celebrations
July 4 | New Orleans metro area
From the North Shore to the South Shore, New Orleans and its surrounding areas light up the night on the Fourth of July. Several areas host celebrations with fireworks displays. One of the biggest events, Go 4th on the River, happens in Downtown New Orleans.
San Fermin en Nueva Orleans
July 8 - July 10 | The Sugar Mill
New Orleans' Running of the Bulls, also known as San Fermin en Nueva Orleans, participants dressed in red and white run through the Warehouse District while being chased by derby skaters wielding plastic bats on July 9.
Other activities surrounding the main event include a pre-party, a post-race celebration immediately following the run itself, and a Hemmingway look-alike contest. The tradition began in 2007 to pay homage to the historic running of the bulls in Pamplona, Spain.
Registration information and event details are listed on the website.
Island Strong Beach Fest
July 15 - July 16 | Grand Isle Beach
The inaugural Island Strong Beach Fest, a two-day festival along Grand Isle beach, will feature live music, food, craft booths and other vendors to support Grand Isle's recovery from Hurricane Ida on July 15 and July 16.
The music lineup for the festival includes Rockin' Dopsie & The Zydeco Twisters, Nashville South, Aaron Foret, Junior Lacrosse & Sumtin Sneaky, Velvet Sky and others. The festival will take place on the beach across from the Grand Isle Community Center and Birch Lane beach crossover #19.
Gates open to the festival at 5 p.m., and the event turns to 11 p.m. on July 15. Festival hours are 10 a.m. to 11 p.m. on July 16. Admission to the festival costs $10 on Friday and $20 on Saturday. More information at www.townofgrandisle.com.
NOLA River Fest
July 23 | New Orleans Jazz Museum
The 10th annual NOLA River Festival celebrates the cultural, economic, environmental, and inspirational impacts of the Mississippi River on the Crescent City and the entire Gulf South region. The all-day festival at the New Orleans Jazz Museum will include live music, presentations and panels, walking tours, delicious local food vendors and a full bar, and more.
The festival is free and open to the public as well as streaming on Facebook.
Vegan 2 the Soul Food & Lifestyle Festival
July 24 | Lemann Park on the Lafitte Greenway
Now in its fifth year, this annual vegan food and lifestyle festival takes place at Lemann Park on the Lafitte Greenway.
Festivities kick off with an hour of free yoga and fitness classes at 10 a.m., followed by a schedule of local performers and DJs starting at 11 a.m. The fest also features dozens of vegan food and beverage vendors and vendors with handmade goods that support a sustainable plant-based lifestyle.
For the latest updates, follow the festival's social media pages on Instagram and Facebook.
Tales of the Cocktail
July 25 - July 29 | Various Venues
Tales of the Cocktail, the annual cocktail conference for industry professionals and drink-lovers, makes its in-person return and toasts to its 20th anniversary.
This year's event celebrates the theme "Progress" and features tasting room experiences, educational seminars from the world's top spirits experts and cocktail-centric events. Ticket packages for the event vary.
Visit the event website for the complete schedule and ticket information.
International Grand Isle Tarpon Rodeo
July 28 - July 30 | Sand Dollar Marina and Tarpon Rodeo Pavilion, Grand Isle
Each year, the country's oldest saltwater fishing tournament attracts fishing enthusiasts and families to the coastal town of Grand Isle.
The annual South Louisiana tradition brings a three-day party to Grand Isle and combines an intense fishing competition with a family-friendly festival. Anglers can battle for bragging rights in more than 30 categories at the rodeo. The fun-filled weekend also includes food, local entertainment, arts and crafts and the popular children's crab races.
For more information about the rodeo or to register, visit the website.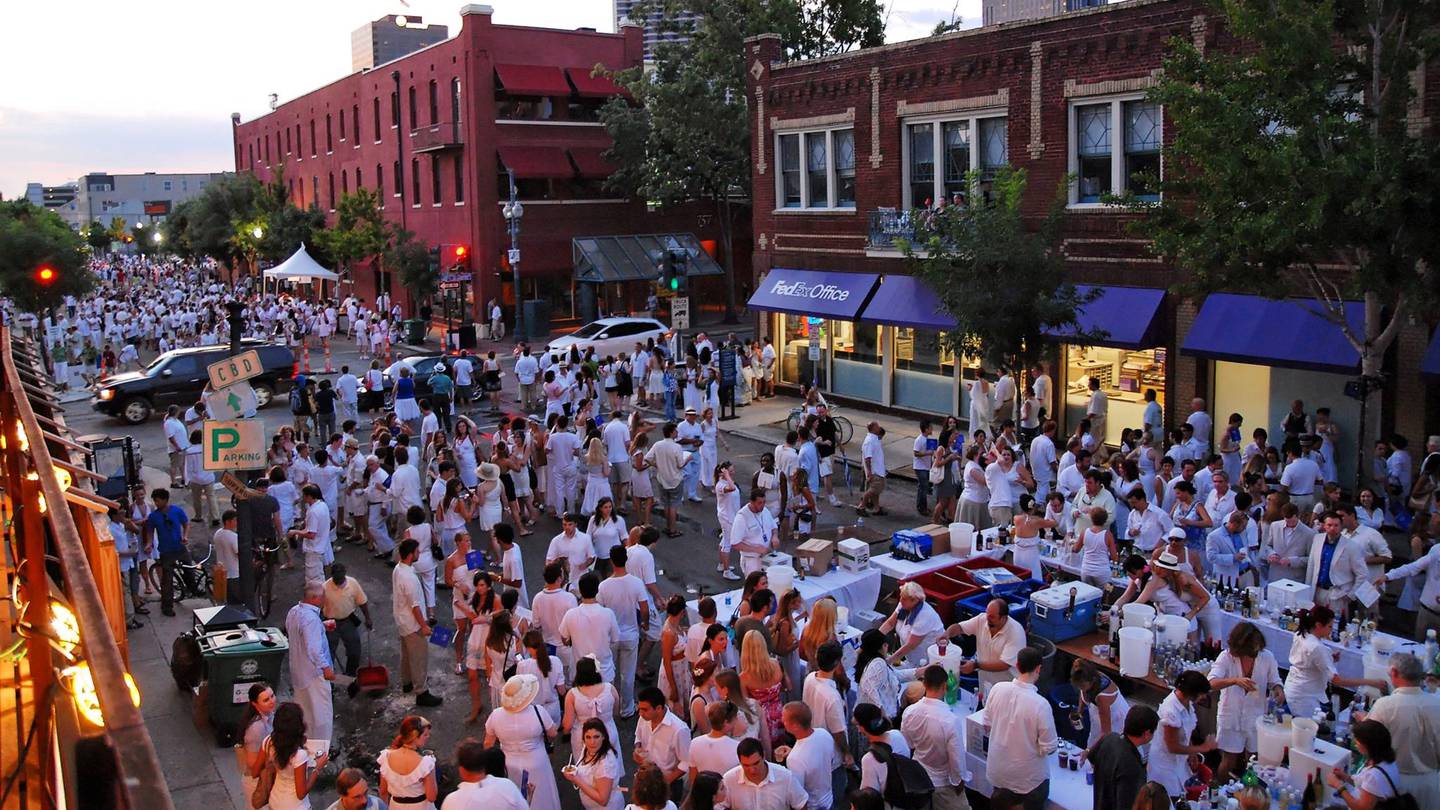 August 2022
Fidelity Bank White Linen Night
August 6 | Warehouse District
White Linen Night, the annual Warehouse District block party for art lovers, turns Julia Street and the surrounding areas into a sea of white.
Art enthusiasts don their white linen while strolling through the Warehouse District for free openings at several art galleries and institutions. The event is free, but patrons can purchase tickets for food and drink from local vendors. The Contemporary Arts Center hosts an official White Linen Night afterparty.
Satchmo SummerFest
August 6 - August 7 | New Orleans Jazz Museum
Music lovers can enjoy the three-day festival celebrating beloved New Orleans musician Louis Armstrong. Satchmo SummerFest features numerous artists, including local jazz musicians and brass bands along with seminars and food from popular restaurants.
More details to be announced. Visit the website for more information.
New Orleans Red Dress Run
August 13 | Crescent Park
The New Orleans Red Dress Run, the popular summertime charity run, attracts thousands of participants for the 2-mile trek through the French Quarter while sporting red dresses. The annual summertime tradition, hosted by the New Orleans Hash House Harriers, also helps raise money for small local non-profits.
For more information, visit the New Orleans Red Dress Run website and Facebook page.
September 2022
Southern Decadence
September 1 - September 5 | Various Venues
Southern Decadence will dominate the French Quarter scene with festivities celebrating the LGBTQ+ community extending throughout the Labor Day weekend. Highlights include the Bourbon Street Extravaganza — a free outdoor concert at the intersection of Bourbon and St. Ann and the Walking Parade. Parade routes and further details can be found at the official website.
Copyright 2022 WVUE. All rights reserved.