NEW ORLEANS (NOLA WEEKEND) - New Orleans native and filmmaker Edward Buckles Jr. was among several Black creatives featured at HBO Max's events during Essence Fest weekend.
HBO Max celebrated storytelling, music and culture with five events at The Chicory and Ace Hotel in New Orleans. Buckles, director of the feature-length documentary "Katrina Babies," was honored during a mixer to celebrate and uplift the creative community of New Orleans at The Chicory on Friday, July 1.
Buckles, who is also an alumnus of Dillard University and Edna Karr High School, recently took home two awards at the 2022 Tribeca Film Festival in New York. The New Orleans native won the festival's first-ever Human/Nature Award and received The Albert Maysles Award for Best New Documentary Director.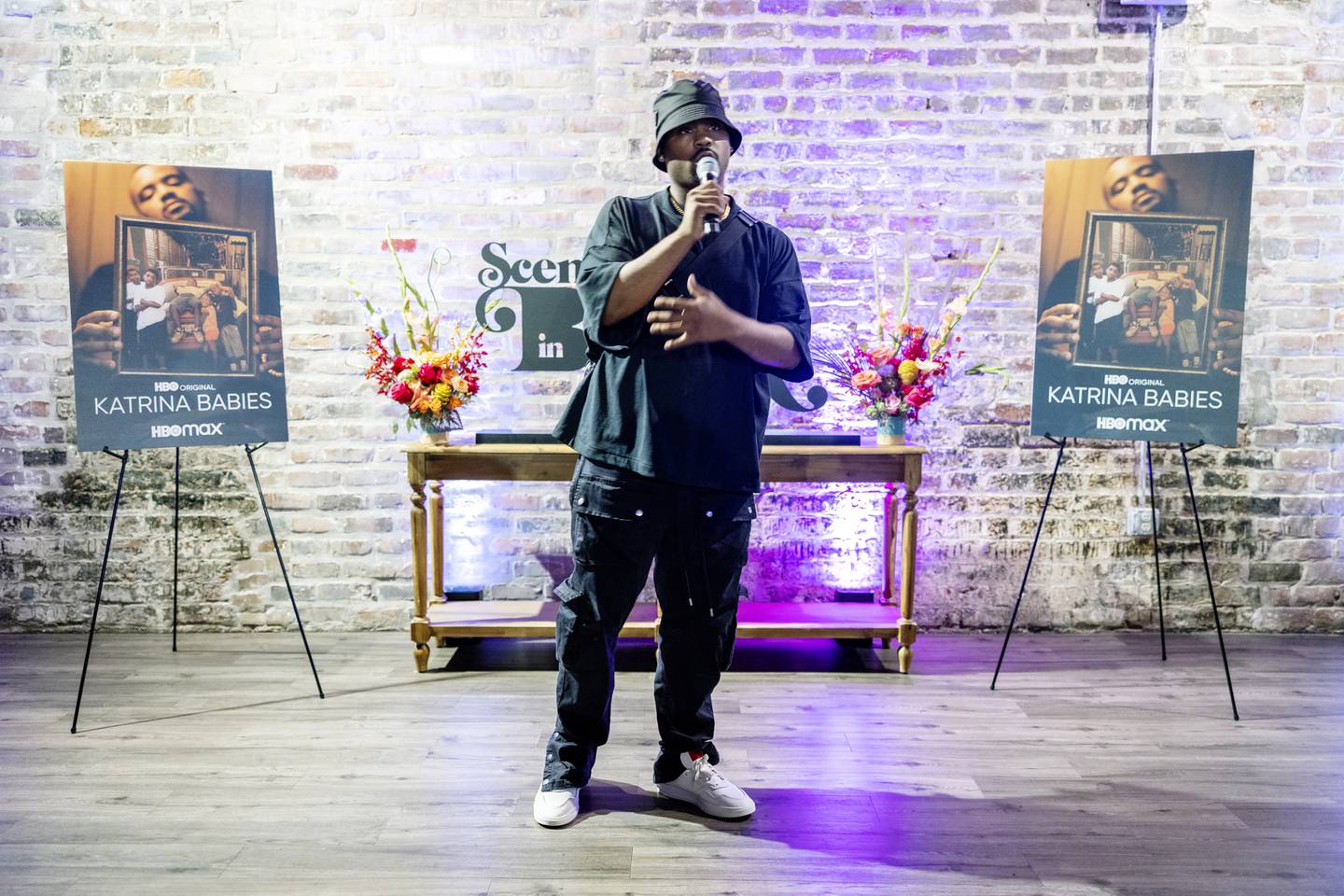 In a series of tweets announcing the awards, Tribeca praised the work of Buckles calling it a "profoundly moving true story."
"Katrina Babies," which is set to soon premiere on HBO Max, explores the narratives of kids who experienced Hurricane Katrina and the impact of the storm's aftermath on New Orleans youth. Buckles has worked on production for the documentary since 2015.
HBO Max also celebrated actress, writer and producer Issa Rae's new comedy, 'Rap Sh!t' with an exclusive screening, panel conversation and after party. The original comedy series is set to premiere on the platform July 21.
"Rap Sh!t" follows two estranged high school friends from Miami — Shawna, played by Aida Osman, and Mia, played by KaMillion — who reunite to form a rap group.
Rae is executive producing the series alongside Syretta Singleton and rap duo City Girls' Yung Miami and JT, with Kevin "Coach K" Lee, Pierre "P" Thomas and Sara Rastogi.
Previously, Rae worked with HBO on her Emmy-nominated comedy-drama television series "Insecure." The critically-acclaimed series ran for five seasons.
Other HBO Max events during Essence Fest weekend included a conversation over brunch to highlight multicultural and behind-the-scenes talent within HBO Max programming and a creator's brunch, bringing influencers and tastemakers together for the weekend finale.
The programming was hosted the brand's Scene in Black initiative -- which focuses on connecting Black creators, creatives and fans. Scene in Black also elevates Black cultural experiences and spotlights Black representation to cultivate a supportive community for the HBO Max audience.
Copyright 2022 WVUE. All rights reserved.