NEW ORLEANS (NOLA WEEKEND) - After two years, Southern Decadence will dominate the French Quarter with festivities celebrating the LGBTQ+ community throughout Labor Day weekend.
While the Bourbon Street Extravaganza concert for Southern Decadence has been canceled due to monkeypox concerns, other festivities will still go on as planned, culminating with the parade at 2 p.m. on Sunday, Sept. 4.
Grand marshals Rikki Redd and Danny Girl will lead the festival's walking parade. The parade starts at the "Home of Southern Decadence," the Golden Lantern, at 1239 Royal Street.
The parade will proceed down Royal Street, turn right on Dumaine Street, turn left on Dauphine Street, make a quick loop on St. Louis Street at N. Rampart before turning right on Burgundy Street. Then, it heads to Orleans Street, turns back on N. Rampart Street and loops around at St. Phillip Street before ending at The Bourbon Pub and Oz at St. Ann and Bourbon Streets.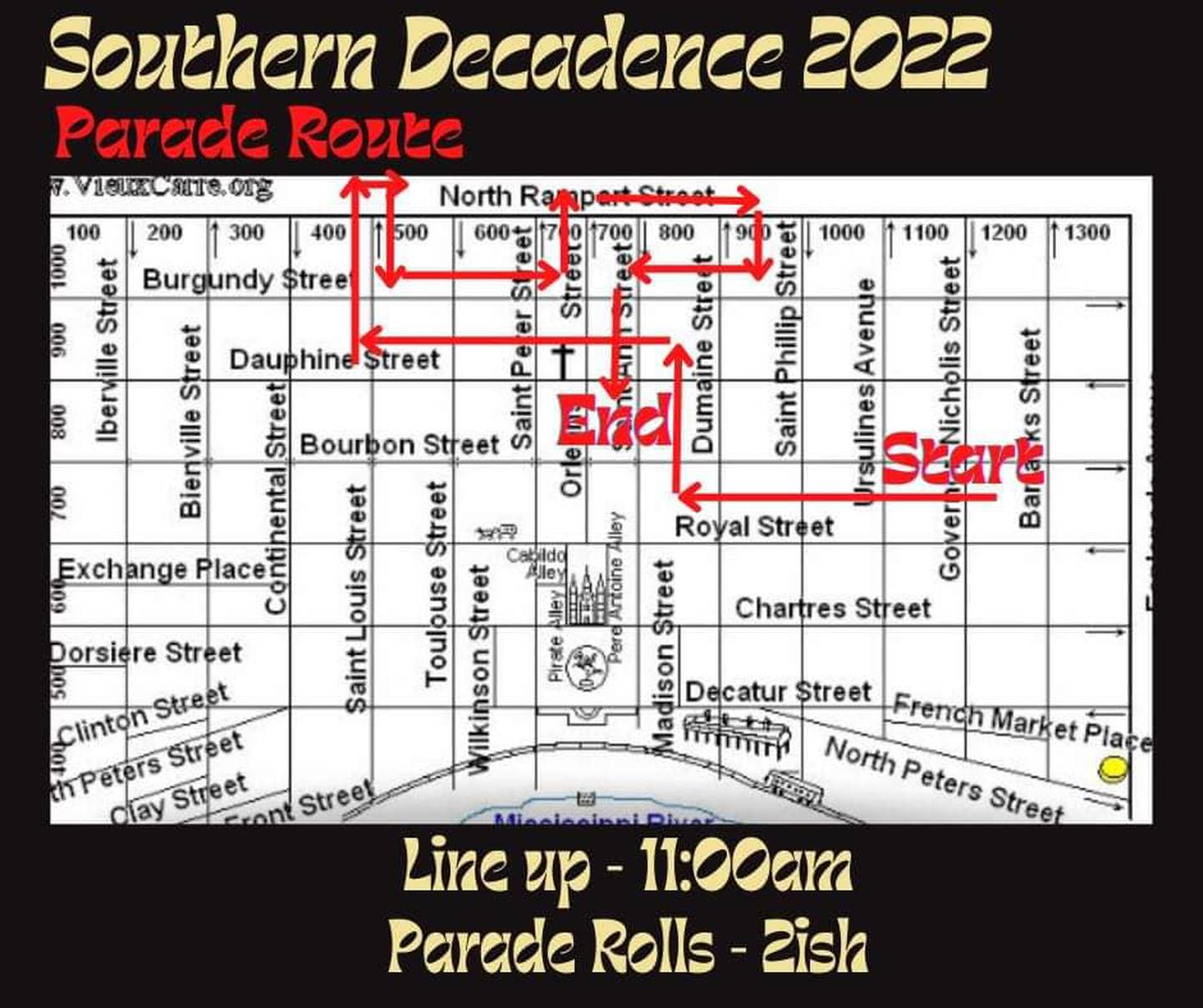 With a theme of "Jazz Burlesque and Decadence New Orleans," the grand marshals have chosen Red and Gold as the official colors; dedicated the official poster to activist Kathleen Conlon; and named the Parade in honor of Frederick Wright, the first Grand Marshal, and the people of New Orleans.
This year marks Southern Decadence's 50th anniversary and the event's big comeback since the two-year halt because of the COVID-19 pandemic in 2020 and Hurricane Ida in 2021.
Since Monkeypox concerns already prompted organizers to cancel its biggest event there are efforts to make the festival expected to attract up to 300,000 people as safe as possible.
Louisiana is expected to receive 6,000 additional doses of the Monkeypox vaccine that will support 12 community vaccination events leading up to Southern Decadence. The federal government will also send down teams to assist the state in other ways.
In addition to the parade, several bars and businesses will organize Southern Decadence events. Find information about them posted online via the Southern Decadence Facebook page.
Copyright 2022 WVUE. All rights reserved.