AVONDALE, La. (NOLA WEEKEND) - This Halloween season, a new zombie-themed experience will pop up for thrill-seekers at NOLA Motorsports Park.
The racing facility in Avondale will partner with the Jefferson Parish-based haunted house New Orleans Nightmare to debut Zombie Paintball Hunt kicking off in October.
Starting Oct. 1, organizers say thrill-seekers can book the spooky, interactive experience every weekend in October and the entire weekend leading up to Halloween.
Zombie Paintball lets guests shoot at different zombie stations and targets while riding a bus. Each guest gets assigned a spot on the bus with a paintball gun mounted to the window.
Organizers say the experience is family-friendly and runs about 15 to 20 minutes. Children ages 12 and under must ride with an adult, organizers say.
"We're thrilled to partner with New Orleans Nightmare and host this haunted attraction at our world-class facility," general manager David Pace said in a release. "We're inviting locals to celebrate one of our city's favorite traditions at NOLA Motorsports Park."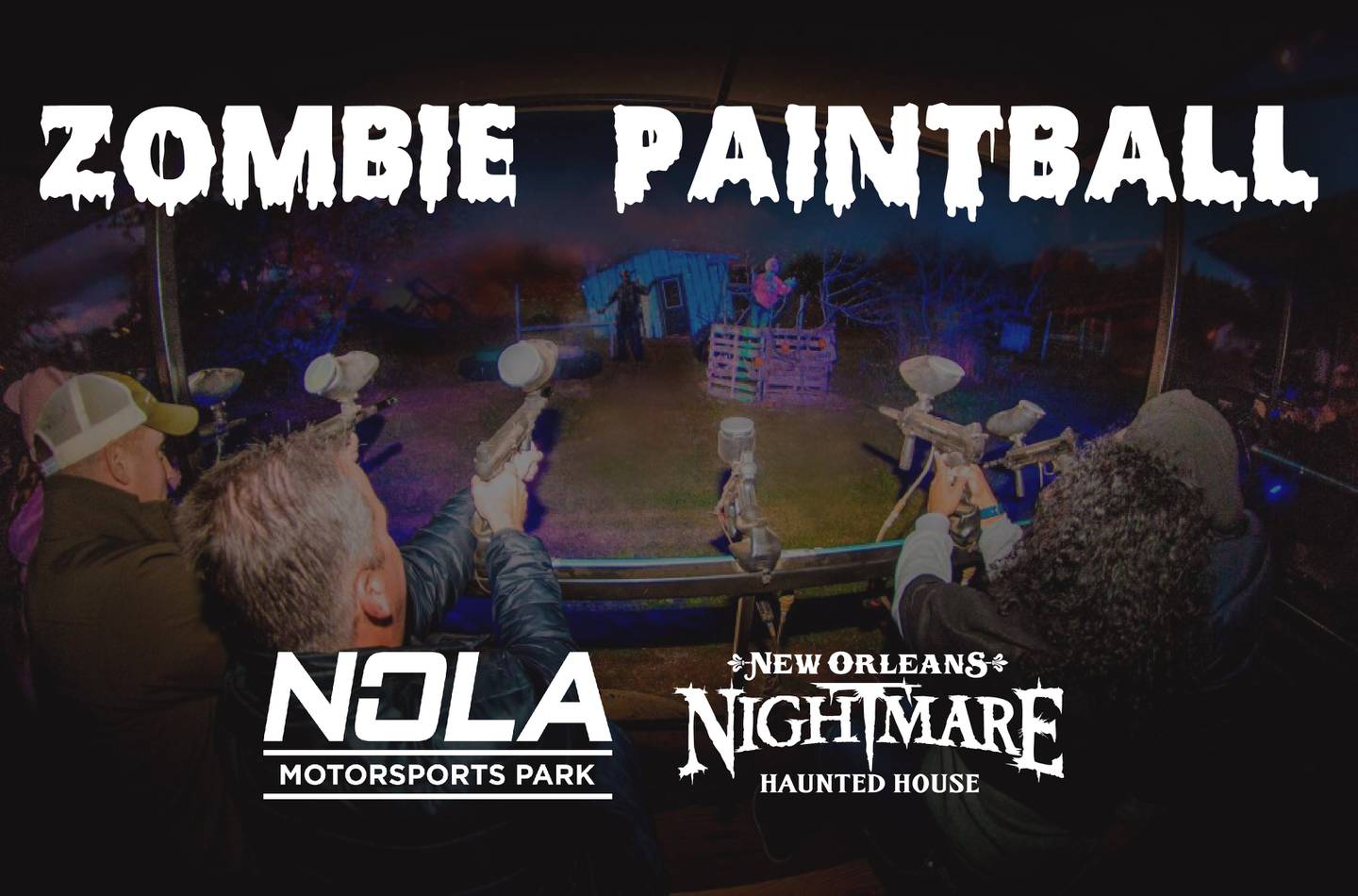 Dates for Zombie Paintball include Oct. 1–2, Oct. 6-8, Oct.13-15, Oct.20-22, and the entire week of Oct. 26 to 31. Hours of operation for the attraction will be 6 p.m. to 10 p.m. Guests must purchase tickets by 9 p.m. as regular box office hours are from 5:30 p.m. to 9 p.m.
The NOLA Motorsports team says they've recently completed upgrades to the facility this year, and the facility has continued to host nationally recognized races and events. This new partnership for Zombie Paintball with New Orleans Nightmare is one way the team is partnering with the community to provide locals with fun, a release said.
General admission costs $25 per person and includes a Zombie Paintball hat, rental gun and safety glasses and 150 rounds of ammo. There are also other packages available.
To purchase a ticket, visit Nolamotor.com/zombie-paintball/ or swing by the box office. A limited number of tickets will be available each day. Food and alcohol will be available for purchase on the second floor of the Karting Lobby.
NOLA Motorsports Park says they are also hiring zombie actors to staff the event. Interested parties can e-mail info@nolamotor.com to apply.
Copyright 2022 WVUE. All rights reserved.