NEW ORLEANS (NOLA WEEKEND) - The second season of NOLAxNOLA gets underway with artists taking stages citywide, including one local act going viral on social media.
Flagboy Giz, who is a member of the Wild Tchoupitoulas Black masking Indian tribe and an up-and-coming artist, is gaining buzz on the local music scene and on Instagram.
"I want to like tap into people loving the fact that they're from New Orleans," Flagboy Giz said.
His sound stitches together Black masking Indian chants with throwback New Orleans hip-hop and bounce. Since dropping his song "We Outside," his latest posts have quickly amassed thousands of views.
"When I first dropped the song, a lot of people who I admired as artists said they wanted to be part of the remix," Flagboy Giz said.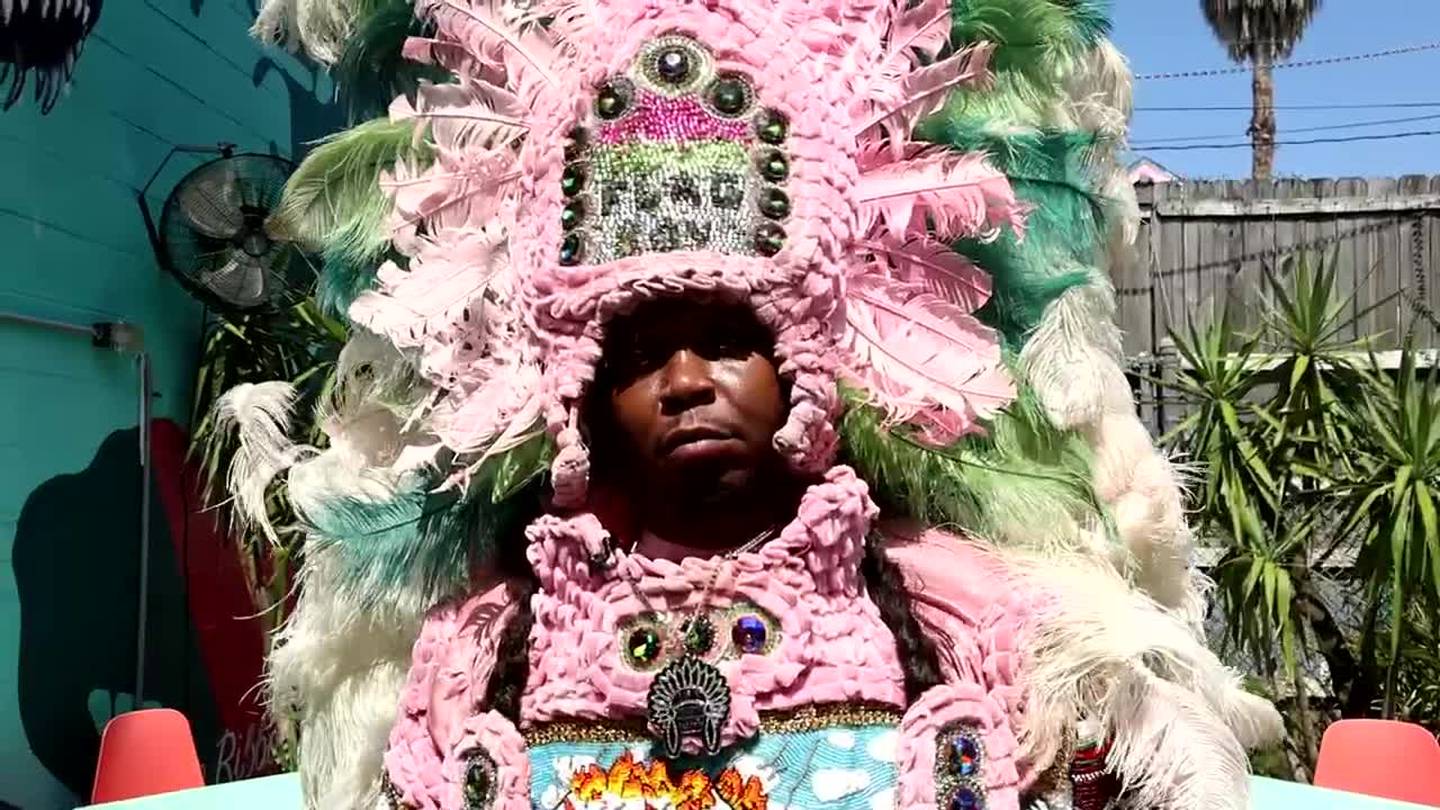 His series of remix videos going viral features a Who's Who in the New Orleans hip-hop scene. Rising rappers, like Subtweet Shawn, and local legends, like Choppa, Hot Boy Ronald and Mia X, all adding their own spin.
"You can watch negative stuff on the city all the time," Flagboy Giz said. "So why not watch something beautiful with a city known for musicians, with all the best musicians, coming together celebrating a culture that started for Black people and by Black people."
Now, his viral success lands him his first headlining show at Gasa Gasa during NOLAxNOLA. This year, NOLAxNOLA comes back even bigger with more than 350 shows and more venues jumping on board.
"It's a great thing to include as many venues as they are," said Branden Kempt, Gasa Gasa owner. "There's not a lot of happy bars right now in the city."
Kempt said even with festivals returning, music club attendance is still lower than expected. He hopes another year of NOLAxNOLA could mean another boost.
"The amount of great shows that we can do because of this open spot," Kemp said. "I mean there's no telling what it could turn into."
And after last year's success, tourism leaders say they already see a future tradition in the making.
"We believe in this organization's efforts to move this cultural event forward and make this a regular calendar event for the City of New Orleans," said Mark Romig, New Orleans & Company chief marketing officer.
Flagboy Giz performs at Gasa Gasa Tuesday (Sept. 27) at 9 p.m., and hundreds of other shows are happening at music venues citywide. NOLAxNOLA runs until Oct. 9. See more details at the website.
Copyright 2022 WVUE. All rights reserved.