NEW ORLEANS (NOLA WEEKEND) - Fall festival season makes a big comeback this year with several events slated for October, including the fifth annual National Fried Chicken Festival at its new home on the New Orleans Lakefront this Saturday and Sunday.
After a two-year absence, more than 30 restaurants will dish out their version of the iconic Southern dish, and the list includes both local favorites and national offerings. Festival-goers can also hear music from dozens of musicians and bands cross two stages.
On deck with finger-licking dishes for 2022 include previous award-winners Gus's World Famous Fried Chicken and Southerns, who were both crowned champions in 2019. Memphis-based Gus's took home the award for "Best Fried Chicken." Southerns, known for its pop-up food truck, won in the "Best Use of Fried Chicken" category for its Otis Redding Nashville Hot chicken sandwich.
Soul Rebels, Mannie Fresh, Partners-N-Crime, Amanda Shaw, Brassaholics and Flowtribe are among the acts announced for this year's music lineup.
Organizers also announced a slate of other changes, including an inaugural custom car showcase featuring hot rods from around the region, a Merchant Marketplace with arts and crafts vendors and a Community Corner with non-profit organizations.
The festival runs from 11 a.m. to 9 p.m. on Saturday and 11 a.m. to 8 p.m. on Sunday.
Tickets for the 2022 event costs $15 per day or $20 for a weekend pass for attendees ages 12 and older. This year's festival will also go cashless, meaning only debit cards or cash apps will be accepted.
For more information visit the website, friedchickenfestival.com.
See the music lineup below: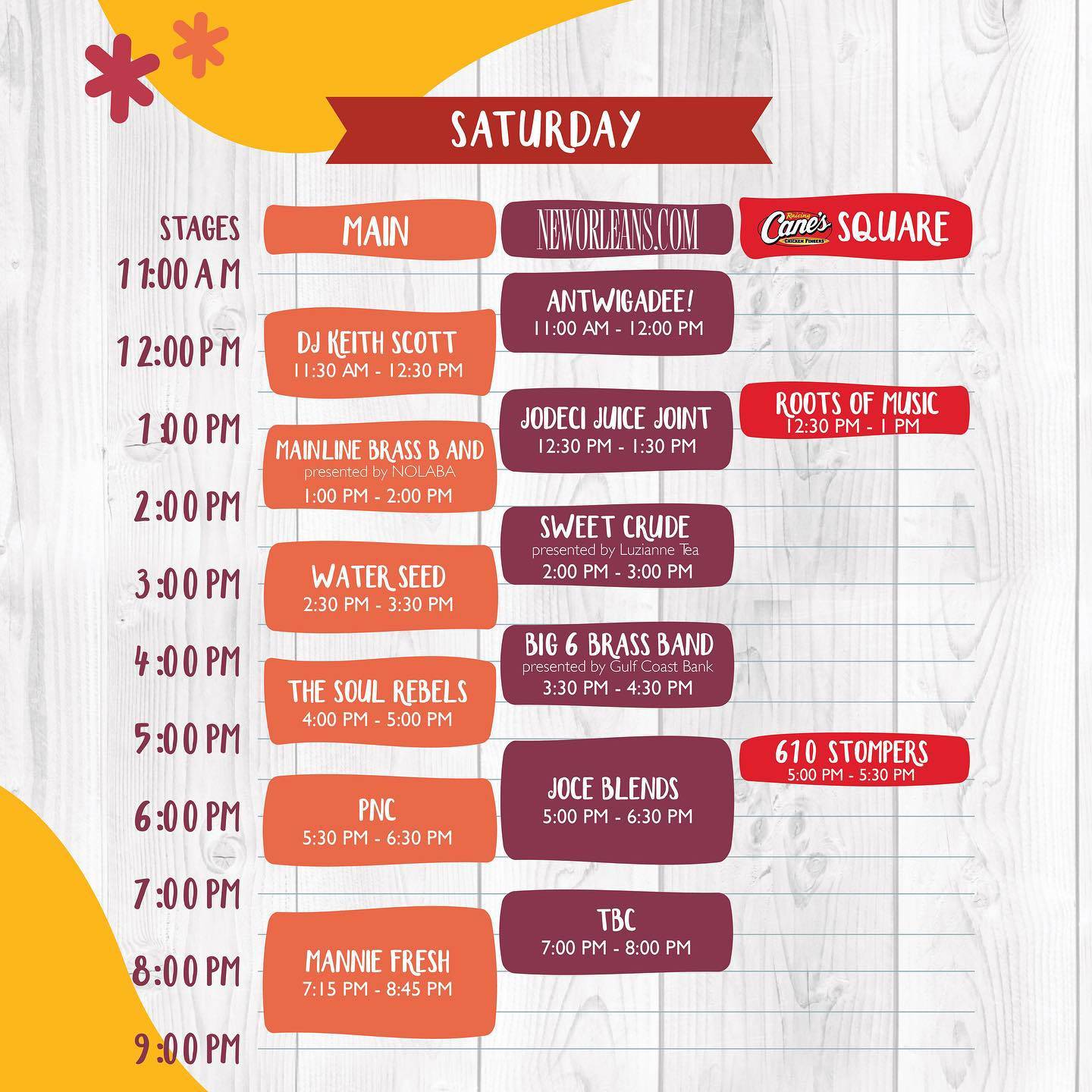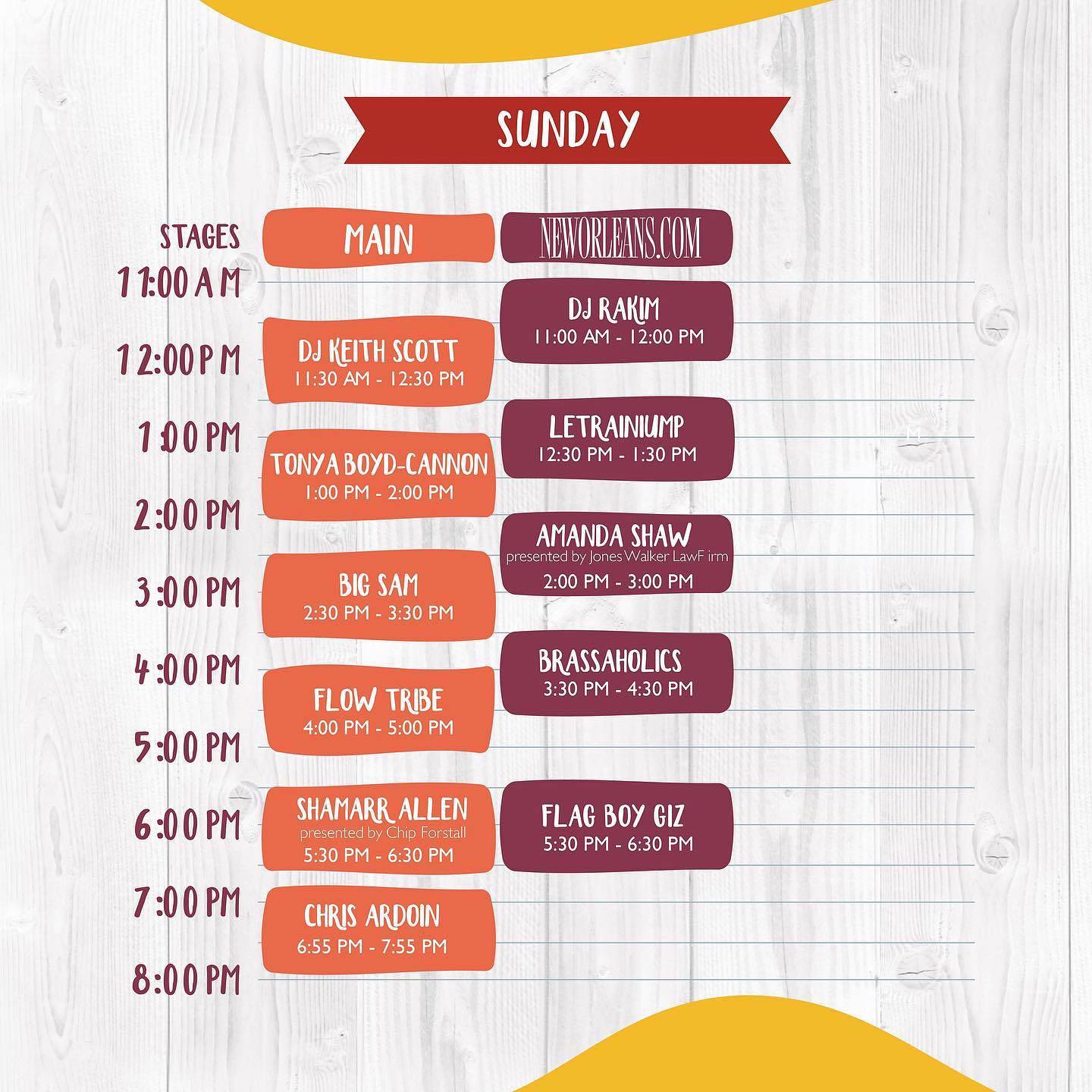 See the food vendor lineup below:
Copyright 2022 WVUE. All rights reserved.