NEW ORLEANS (NOLA WEEKEND) - Fall festival season is in full swing all along the Gulf Coast. If you're thinking of taking a quick trip, the eighth annual Pensacola Foo Foo Festival celebrates 12 days of fun-filled events from Nov. 3 -14.
Now in its eighth year, Foo Foo Fest serves as the kickoff to Pensacola's art season, and it's a 12-day series of culturally creative grant-funded events highlighting the city's nonprofit cultural organizations.
Organizers say 2022 marks a milestone year for the event, featuring the 50th Anniversary of the Great Gulfcoast Arts Festival – a first-time Foo Foo Festival grant recipient, the 40th Anniversary of the Pensacola Opera, the 10th Anniversary of the Stamped LGBTQIA+ Film Festival and a robust lineup of 12 new and returning grant recipients.
Nicole Stacey, director of marketing and communications for Visit Pensacola and 2022 Foo Foo Festival curator, says the close drive and cultural similarities make the quick getaway to Pensacola for the event a no-brainer for New Orleanians looking for a change in scenery.
"It's this great partnership of New Orleans has jazz and arts and flavor, and we think Pensacola does, too," Stacey said. "So if you're looking to get out and get away, come on over and enjoy the Foo Foo Festival."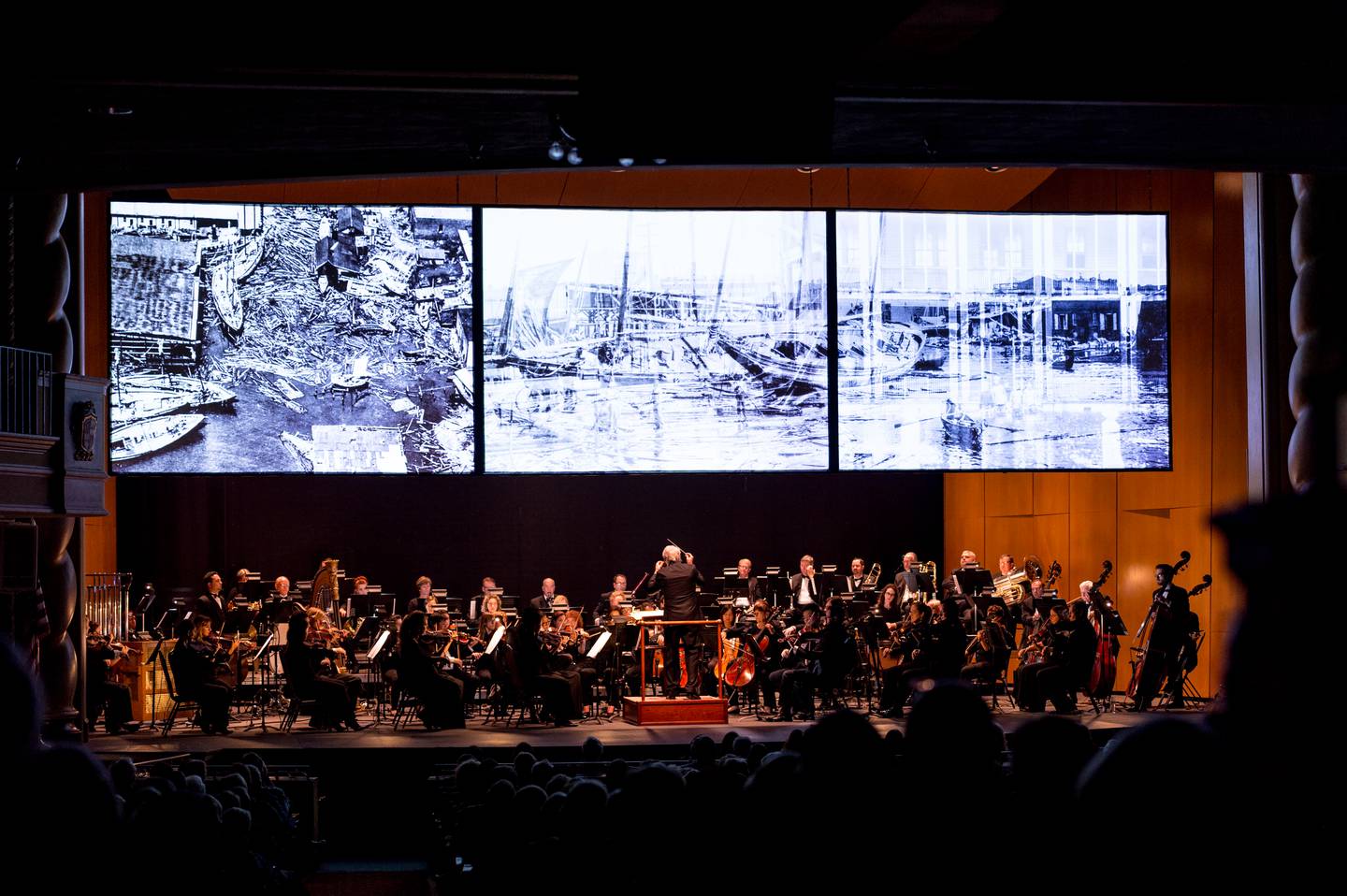 This year's Foo Foo Fest will also feature renowned talent, such as 15-time Grammy Award-winning musician Béla Fleck, Rolling Stones touring saxophonist Karl Denson, a one-night presentation by The Second City Touring Co., and a limited-time exhibition of works by renowned street artists like Banksy and Mr. Brainwash at the Pensacola Museum of Art.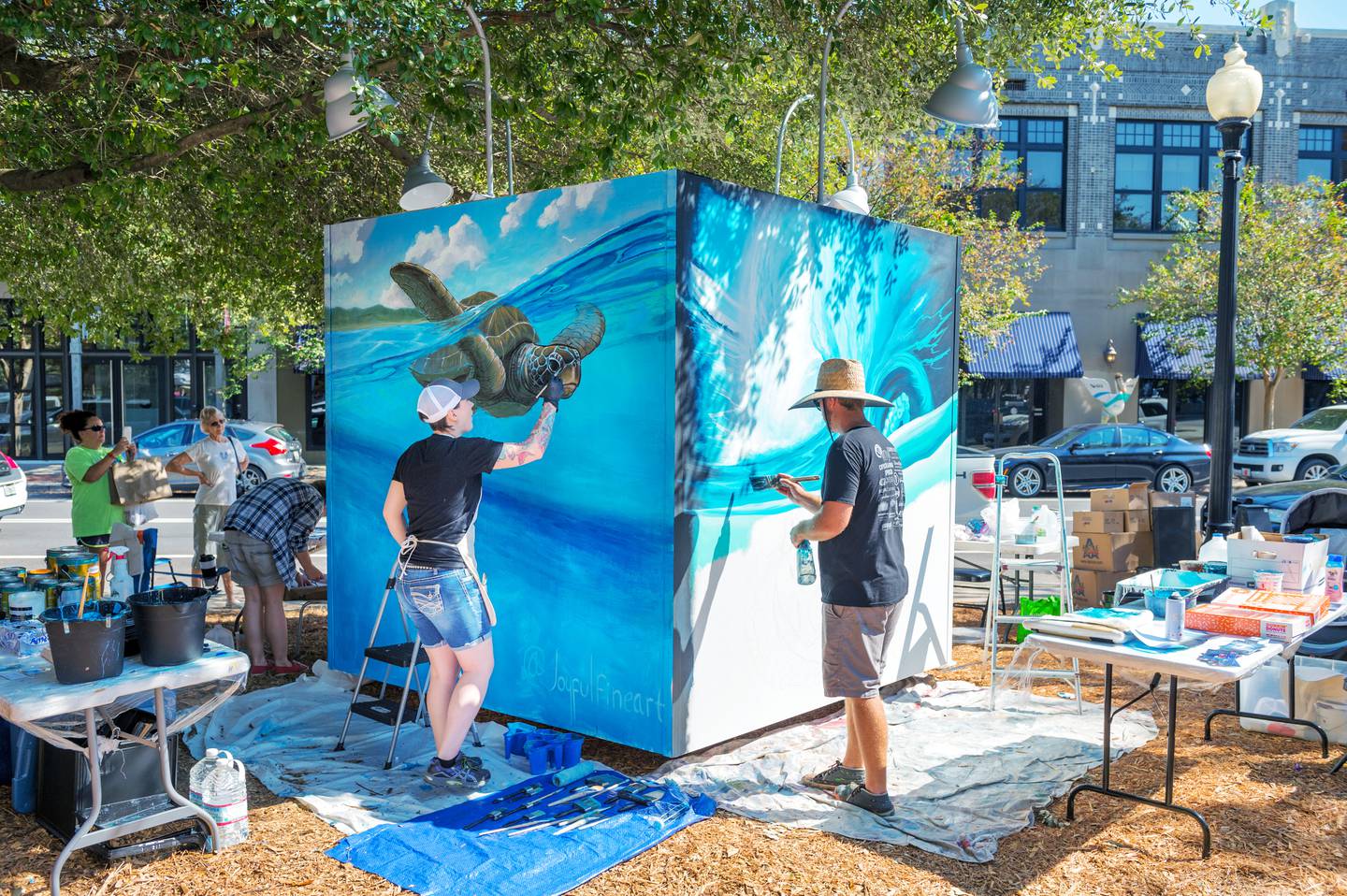 Festival-goers can even look out for some New Orleans talent at the event. New Orleans brass band the Soul Rebels will perform as part of Jazz for Justice on Nov. 13 at Museum Plaza in Downtown Pensacola, Florida.
In addition to the festival, Pensacola, Florida has a great art scene, similar to New Orleans. The area is home to the "Big Five," including Ballet Pensacola, the Pensacola Opera, the Pensacola Symphony Orchestra, the Pensacola Museum of Art and the Saenger Theatre.
Stacey said the fall season also makes a great time for New Orleanians to travel to Pensacola, Florida.
Positioned just a short three-hour road trip from New Orleans, Pensacola is the Western gate to the Sunshine State for New Orleanians looking for a coastal getaway and the first beach they'll hit along their way.
Beyond the arts, Pensacola has something for everyone, from delectable Gulf Coast cuisine to endless outdoor adventure, the addition of America's First Settlement Trail for history buffs, and accommodations perfect for every group size -- including boutique luxury accommodations like Oyster Bay in downtown Pensacola to Gulf-front hotels like Hilton Pensacola Beach and private rentals at Beach Club and beyond.
For more details and updates on the 2022 Pensacola Foo Foo Festival, visit FooFooFest.com and follow Foo Foo Festival on Facebook, Twitter, and Instagram. To plan your visit to Pensacola and for more information on the destination, go to VisitPensacola.com and follow along on Facebook, Twitter and Instagram.
Created in partnership with Visit Pensacola and the Pensacola Foo Foo Festival
Copyright 2022 WVUE. All rights reserved.