NEW ORLEANS (NOLA WEEKEND) - The newest attraction at the National WWII Museum will bring history to life using cutting-edge technology in an outdoor show debuting Veterans Day weekend.
The museum will launch "Expressions of America," an immersive sound and light multimedia show with 90-foot-tall projections, for public viewing at the Warehouse District campus starting Saturday, Nov. 12.
Using high-tech projection mapping, at a grand scale similar to what you would see during a Disney theme park spectacular, the nighttime show will envelop audiences with videos, music and photographs shown on three museum buildings outdoors on the Col. Battle Barksdale Parade Ground—located in the center of the Museum's campus.
Museum officials say "Expressions of America" will combine that outdoor projection technology with wartime letters and oral histories from the museum's collection to tell stories of the World War II generation.
"Visitors will be introduced to soldiers, nurses, chaplains, factory workers, artists, entertainers, and supportive loved ones on the Home Front who banded together and each contributed their own meaningful acts of sacrifice, ingenuity, bravery, and love to preserve freedom," according to a description on the website.
The story will also highlight the impact of notable individuals during the conflict, including U.S. Army nurse Major Birdie Daigle, Staff Sergeant Edward A. Carter Jr. and renowned entertainer Bob Hope.
The production's original musical score features 1940s-era songs performed by New Orleans' own Preservation Hall Jazz Band.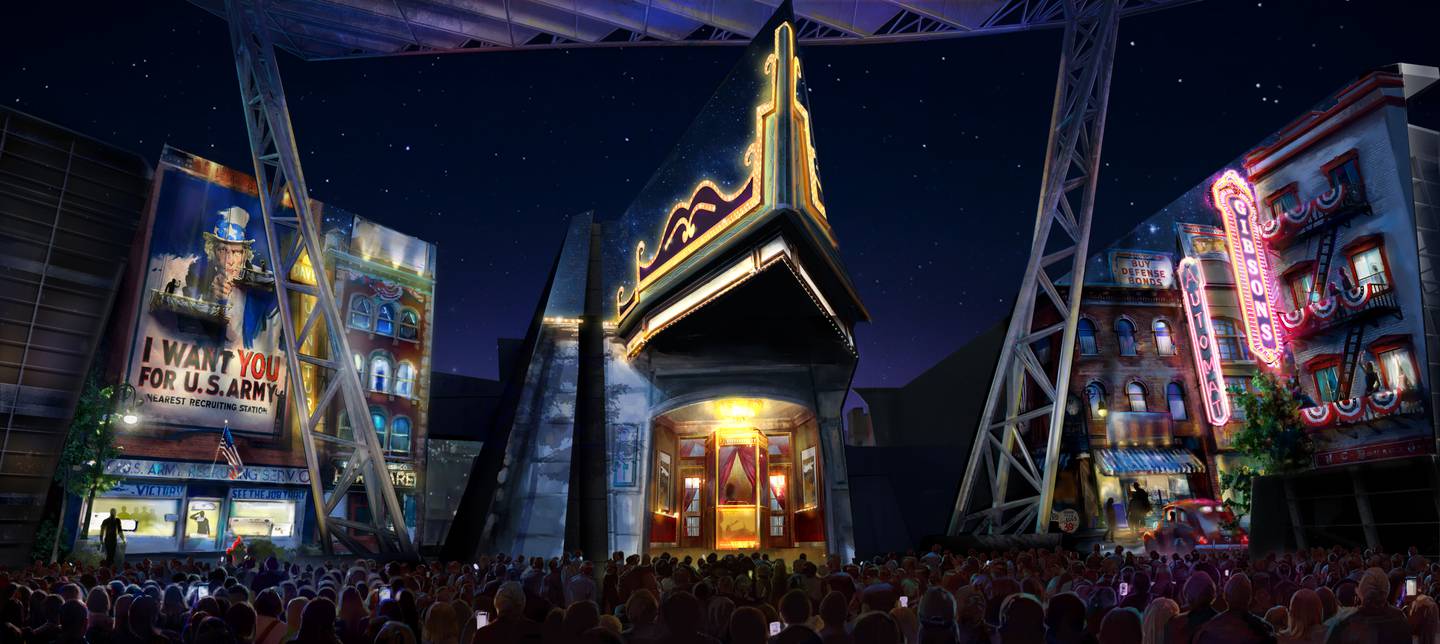 In a behind-the-scenes video about the new show, actor and veterans advocate Gary Sinise, who hosts the experience, said that audiences will "learn a lot about the ordinary, everyday Americans that went to war."
"It's innovative, and it's exciting," Sinise said. "And I think it's going to bring a new generation of young Americans into the National World War II Museum."
"Expressions of America" is a permanent museum addition, with several ticketed showings per week already available in November and December. Showtimes start at 7 p.m.
Ticket prices range from $32 to $39, for a 90-minute experience including Expressions of America, pre-show live entertainment, access to a special custom exhibit and post-show jazzy music and art projections. Other packages are also available. World War II veterans and their companions get in free. Tickets are available via the National WWII Museum ticketing website, ticketing.nationalww2museum.org.
Copyright 2022 WVUE. All rights reserved.