NEW ORLEANS (NOLA WEEKEND) - Acclaimed Ethiopian Restaurant Addis NOLA debuts a new location on Bayou Road, a historic hub for Black-owned businesses and New Orleans' oldest road.
Previously located at the corner of Tulane Avenue and Broad Street, the restaurant takes over the former location of buffet restaurant Cajun King at 2514 Bayou Road.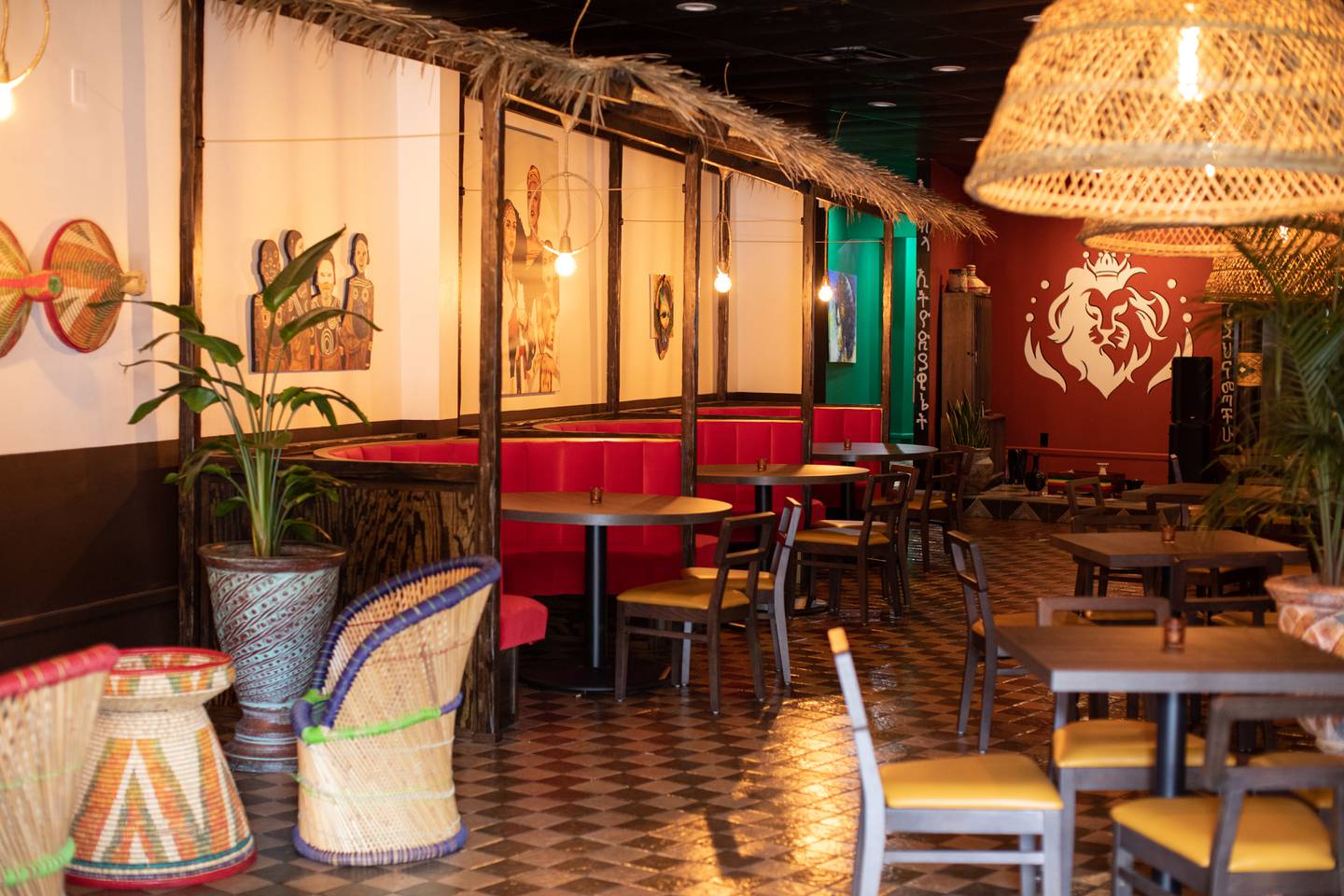 The move will double the restaurant's capacity and allow the space for new amenities, including full bar and a designated coffee ceremony stage, where the aromatic ritual of coffee roasting will take place. The restaurant will start with dinner service only, with lunch to follow.
"We're excited to open in our new space and take Addis NOLA to the next level," said general manager Prince Lobo, who opened Addis NOLA with his mother/founder Dr. Biruk Alemayehu and father chef Jaime Lobo. "Opening on Bayou Road, the Black Wall Street of New Orleans, allows us to embrace our culturally-rich community and shine a spotlight on one of the best-kept secrets in American History."
The new 2,500-square-foot space will combine traditional Ethiopian aesthetics with modern elements, including a lounge area for waiting or casual dining. The main dining area seats 62 customers.
Addis NOLA first opened on Broad Street in August 2019, offering a place to celebrate the cultural heritage of East Africa through an authentic communal Ethiopian dining experience. Now, on Bayou Road, the restaurant joins a variety of Black-owned businesses on the oldest road in New Orleans -- amongst the oldest in the U.S. --historically known as the epicenter of black and Native commercial exchange.
"Our new home will allow us to expand the menu and create a setting that is more evocative of Ethiopia," Lobo said.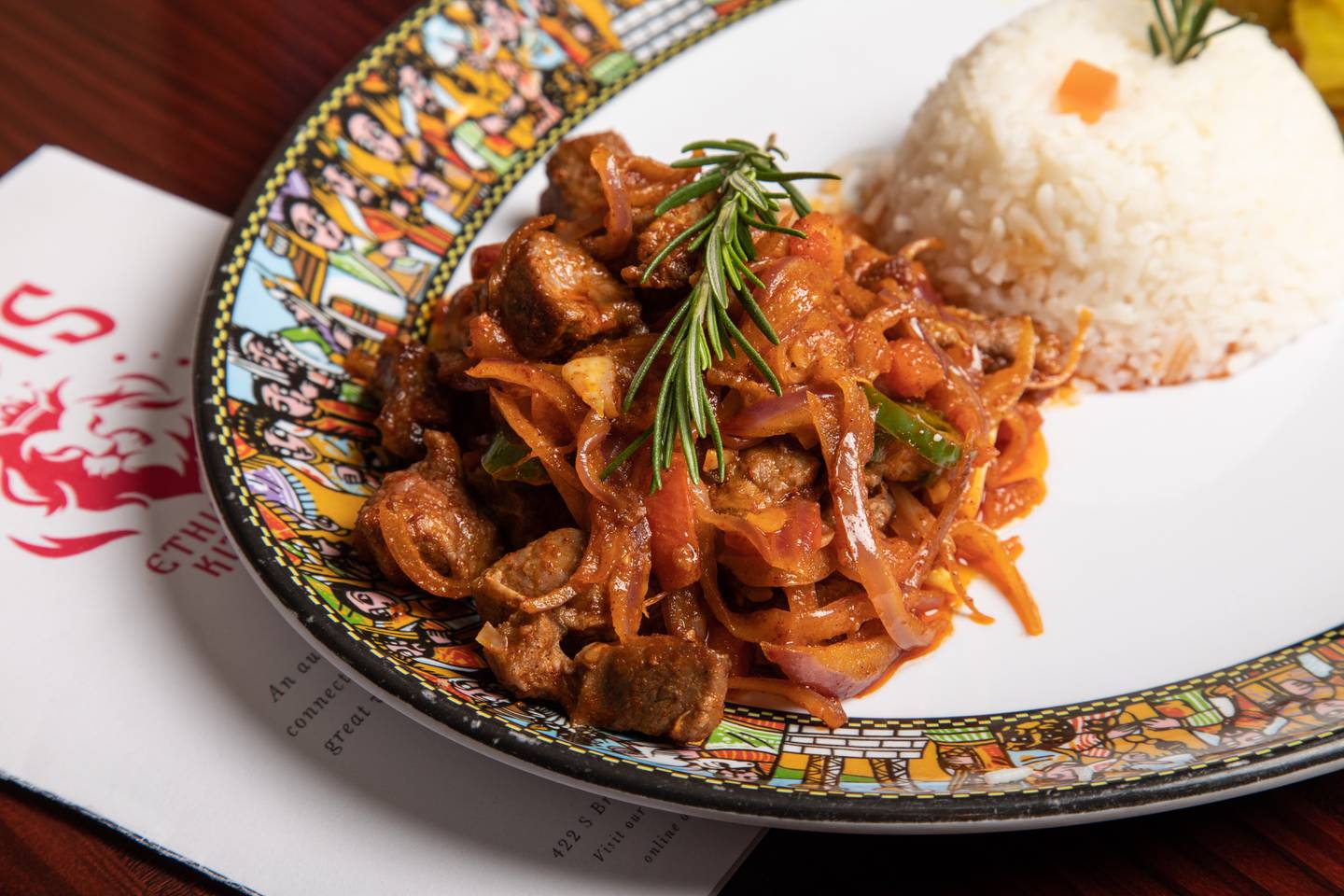 According to a release, diners can expect the same core menu, featuring stews, stir-fry, specialty dishes and fresh vegetables. Most dishes are served with a choice of rice or injera – a fermented pancake-like, stretchy flatbread used in traditional Ethiopian cuisine. Injera takes the place of utensils, with diners tearing up bits of the flatbread to gather stews and salads.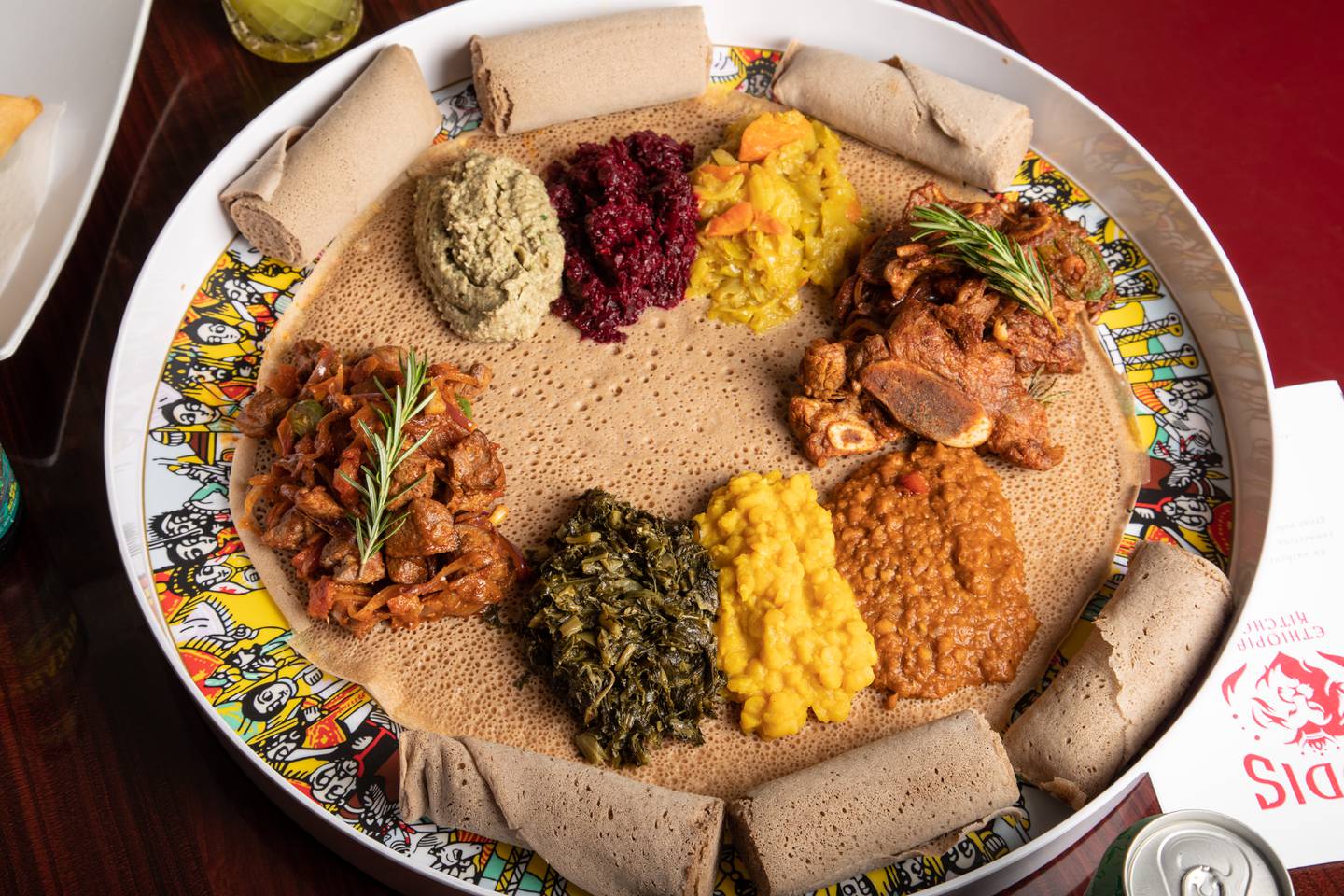 Specialty dishes at Addis NOLA include Mar Mitmita Shrimp – house-harvested, honey-glazed spicy gulf shrimp inspired by Ethiopian honey wine; Godin Tibs – melt-in-your-mouth chunks of short ribs, perfectly grilled and then sautéed with onions, tomatoes, jalapeños, rosemary and berbere; and Whole Fried Snapper served with jasmine rice and Addis tomatim sauce. Menu items also include selections for vegetarians and vegans.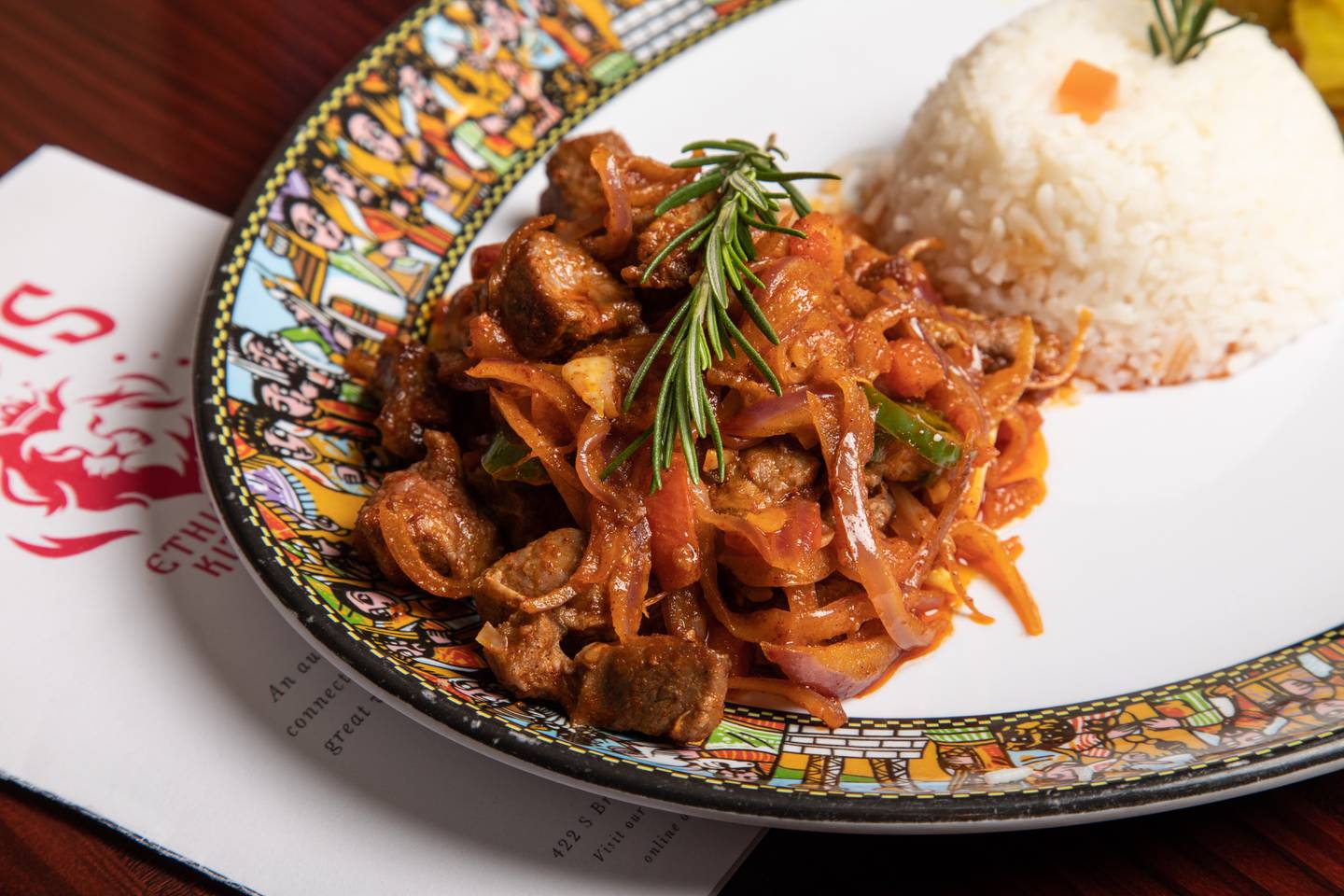 Desserts at Addis NOLA include the King's Bread Pudding, a vegetarian riff on the New Orleans staple made with croissants and garnished with fresh fruit. The restaurant's signature traditional coffee ceremony will now take place at the brand-new coffee ceremony stage where Lobo (or other staff members) will roast Ethiopian coffee beans from the Yirgachafe region over a flame before wafting the scent around the restaurant for customers to enjoy.
With a full bar in the new space, Addis NOLA will highlight Black-owned wine and spirit producers with a variety of signature housemade cocktails, beers, and wines under the direction of Turning Tables founder Touré Folkes and wine consultant Roxy Eve Navaraez.
The bar sits at the center of the restaurant and features a backdrop of black and gold wallpaper reminiscent of the highlands in Ethiopia.
Addis NOLA opens for dinner Wednesday through Monday from 5 p.m. to 10 p.m. The restaurant closes on Tuesdays. The restaurant says it will launch weekend brunch in the future.
Copyright 2022 WVUE. All rights reserved.