NEW ORLEANS (NOLA WEEKEND) - This holiday season, the inaugural Children's Hospital New Orleans Holiday Parade will roll through the streets of New Orleans on Dec. 3.
Organizers call the new parade the "first-of-its-kind for New Orleans" and will feature several high-flying helium balloons for the first time in the city. The parade, produced by Kern Studios, will also feature custom-designed holiday-themed floats that include animatronic props, intelligent lighting systems, special effects and audio systems.
The Children's Hospital New Orleans Holiday Parade is replacing the Krewe of Jingle Parade that previously rolled during the holidays, a spokesperson for the Downtown Development District confirmed.
"We take our responsibility as advocates for the Downtown community very seriously and believe that this reimagining of the parade will serve as a significant economic boost to Downtown businesses," Davon Barbour, president and CEO of the DDD, said Thursday at a press conference unveiling the new parade.
Organizers say beloved marching groups and bands will also join the lineup. The parade will now roll starting at 11 a.m. The parade was originally scheduled to roll at 3 p.m., but organizers moved up the start time due to the SEC Championship Game starting at 3 p.m.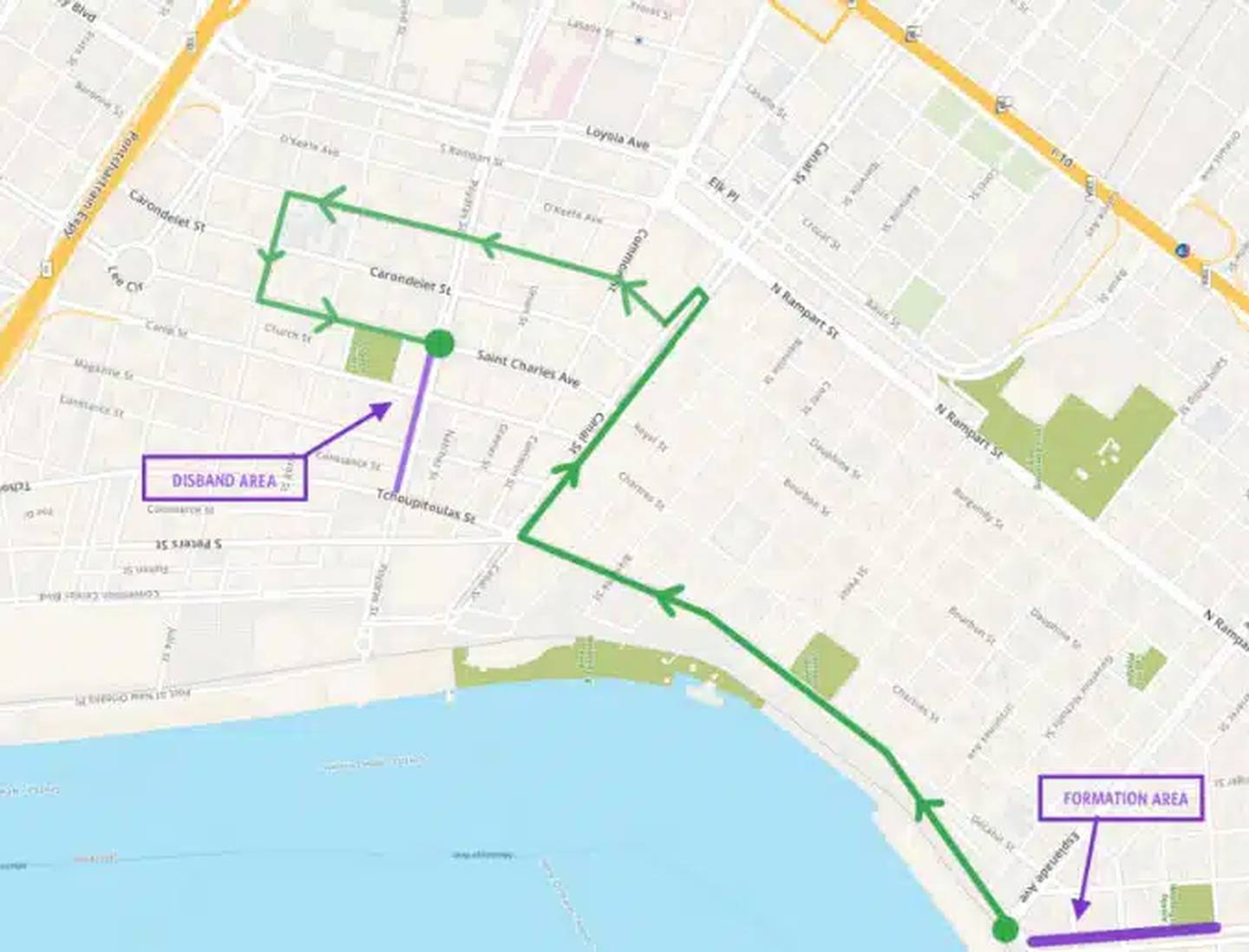 The parade will start at the corner of Esplanade Avenue and N. Peters Street to Decatur before heading through the French Market toward Jackson Square and Oscar Dunn Park. The parade will then make its way back to N. Peters Street, turning right on Canal Street, left on Baronne Street, traveling through downtown to Julia Street and ending along St. Charles Avenue in front of Lafayette Square.
After the parade, a holiday concert and village experience will take place in Lafayette Square with music from Rebirth Brass Band, food and more activities from 1 p.m. to 3 p.m.
For more information about the parade, visit the website.
Copyright 2022 WVUE. All rights reserved.