NEW ORLEANS (NOLA WEEKEND) - The Intergalactic Krewe of Chewbacchus returns for its 12th year in 2023 with a new parade route for its trek through the Bywater, Faubourg Marigny and French Quarter at 7 p.m. on Jan. 28.
The krewe announced a new route for its popular sci-fi-themed parade starting at the riverside of St. Claude Avenue and Franklin Avenue. The parade will proceed down St. Claude Avenue, turn left on Elysian Fields, turn right on Decatur Street, which will be its longest stretch. The parade ends at N. Peters and Conti Streets.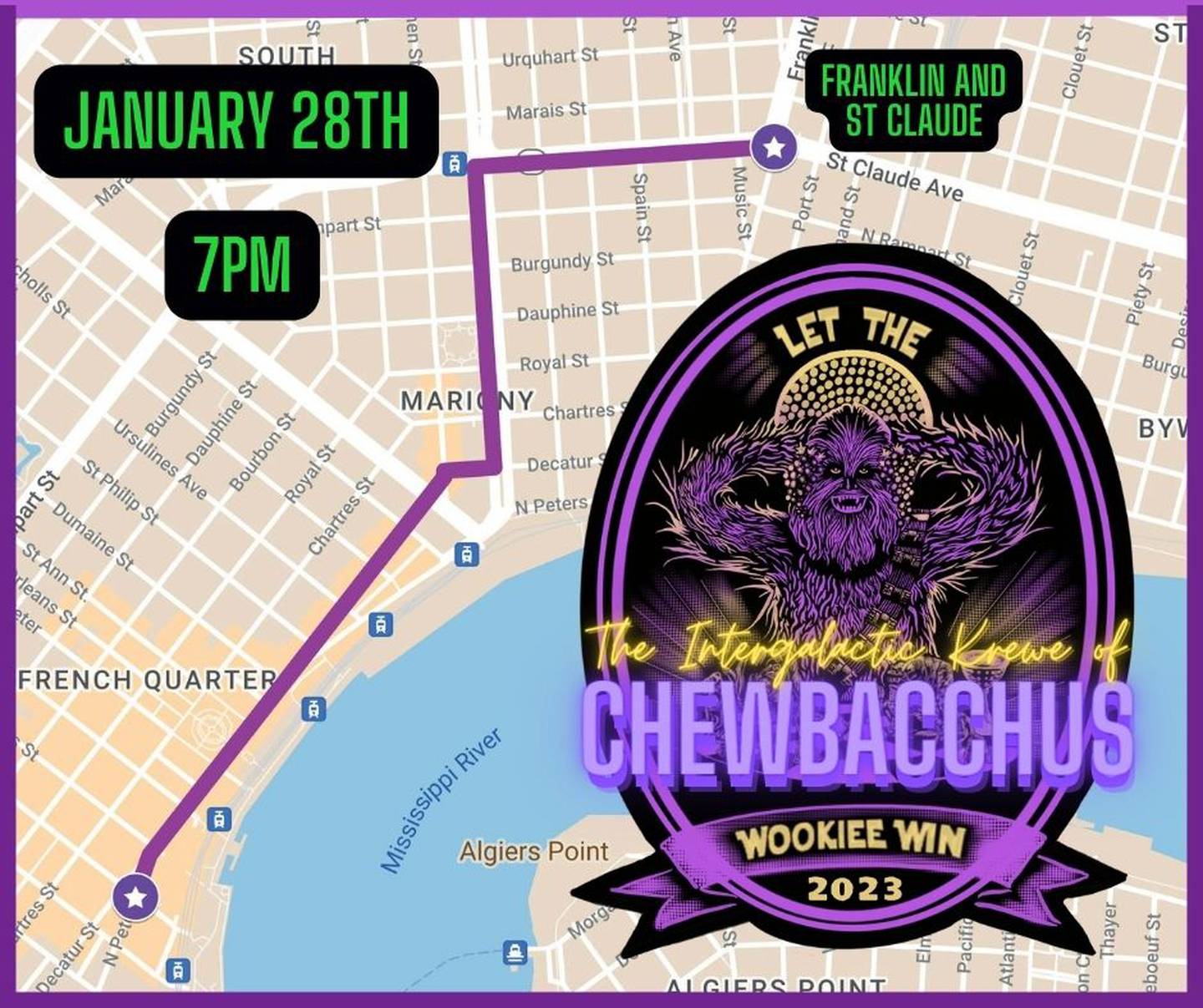 For its 12th season, the parade theme is "Let the Wookie Win." The theme references a quote from the film "Star Wars: Episode IV."
The Chewbacchanal, immediately following the parade with doors opening at 9 p.m., will take place at The Fillmore New Orleans.
The Chewbacchanal is open to the public and general admission tickets are $20. There will also be a limited-space VIP option. All party-goers will enjoy live music by Golden Dawn Arkestra and People Museum along with various DJs throughout the night. The Chewbacchanal will end at 1 a.m. Tickets can be purchased via Ticketmaster.
One of the most popular aspects of the Chewbacchus parade are the handmade throws, the most iconic of which are the bandoliers and bando blocks (the ammunition strap and ammo worn by Chewbacca), which are created and handed out by members along the route. Members spend all year making special throws, which include magnets, jewelry and figurines.
For more information on the parade and organization, check out the Chewbacchus official website.
Copyright 2023 WVUE. All rights reserved.