NEW ORLEANS (NOLA WEEKEND) - Another week goes by and more king cakes are knocked out of the running for the title of "King of Cake."
The tournament-style competition pits 32 bakeries from across the metro area against each other to let you decide which one reigns supreme.
Round three of our king cake bracket takes the competition down to the elite eight. Here's the list of bakeries still in the running:
Caluda's King Cake in Harahan
Randazzo's Camellia City Baker in Slidell
Haydel's Bakery in New Orleans
Not Too Fancy Bakery in Kenner
Adrian's Bakery in Gentilly
Manny Randazzo's in Metairie
Dong Phuong Bakery in New Orleans East
Joe's Cafe - Metro New Orleans locations
There's a really interesting trend happening this year. In past years, popular, big-name bakeries easily took the lead in voting. However, this year, we're seeing the year of the underdog.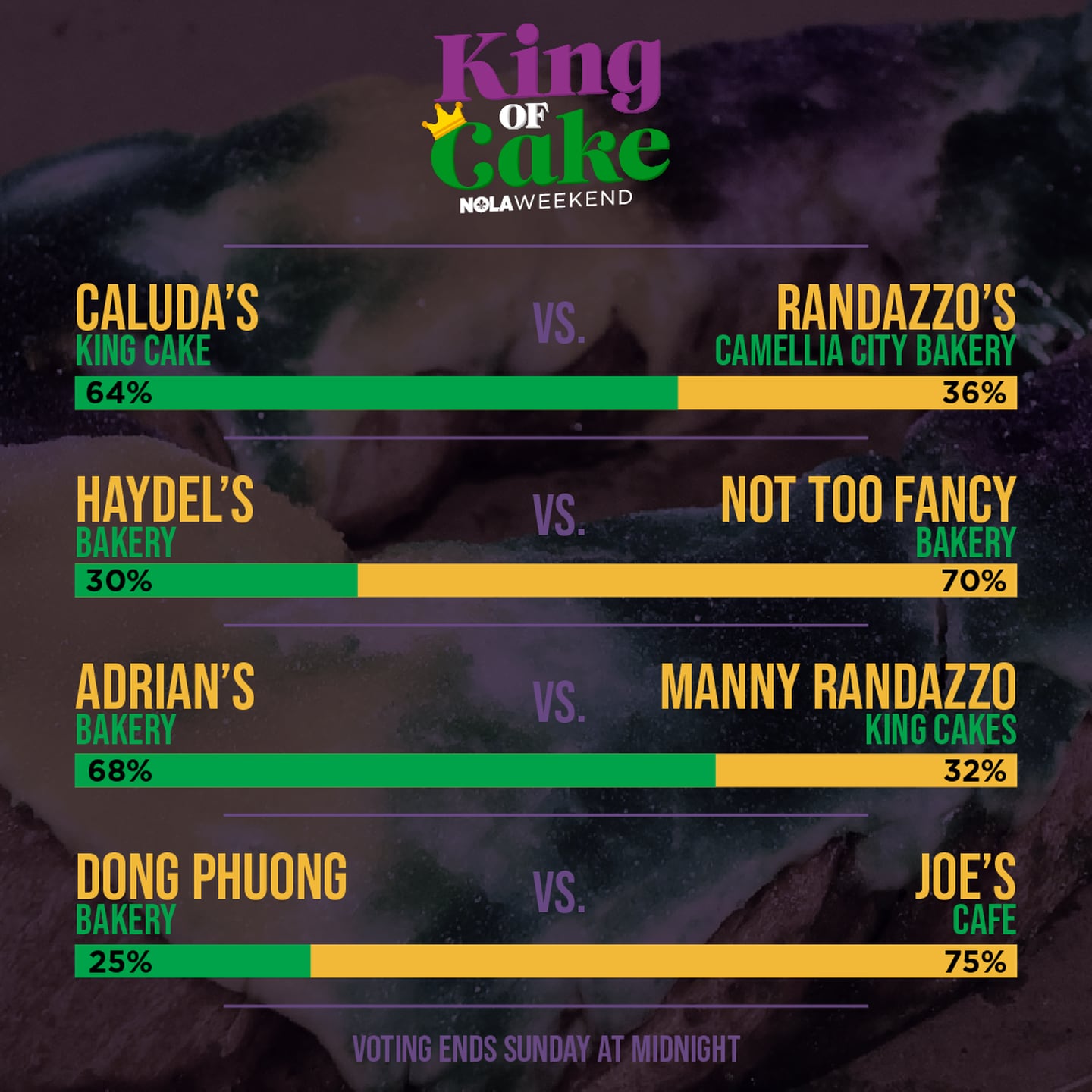 One example of this trend in this year's bracket is Not Too Fancy Bakery, a home baker in Kenner, currently leading in the matchup against Haydel's Bakery, a staple among New Orleans bakeries.
Fans can help their favorite king cake make it to the next round by voting at nolaweekend.com/kingofcake.
Copyright 2023 WVUE. All rights reserved.