NEW ORLEANS (NOLA WEEKEND) - Even with parades rolling, some residents around the New Orleans area continue the house float tradition this Carnival.
Since house floats were born during the pandemic, Mid-City art business Stronghold Studios has been behind many of the eye-catching designs popping up on homes across metro New Orleans.
This year, Stronghold Studios releases its own official map showing the location of homes they've added pizzaz to this season. So far, the interactive map includes nearly three dozen addresses for decorated homes in several New Orleans neighborhoods.
The initiative continues the work first launched by the Krewe of House Floats in response to parade cancellations due to the pandemic in 2021.
Some homeowners have even decided to bring back their popular house float designs from previous years.
One returning design is a house float tribute to the Steamboat Natchez, the beloved jazz steamboat of New Orleans, in the Bayou St. John neighborhood.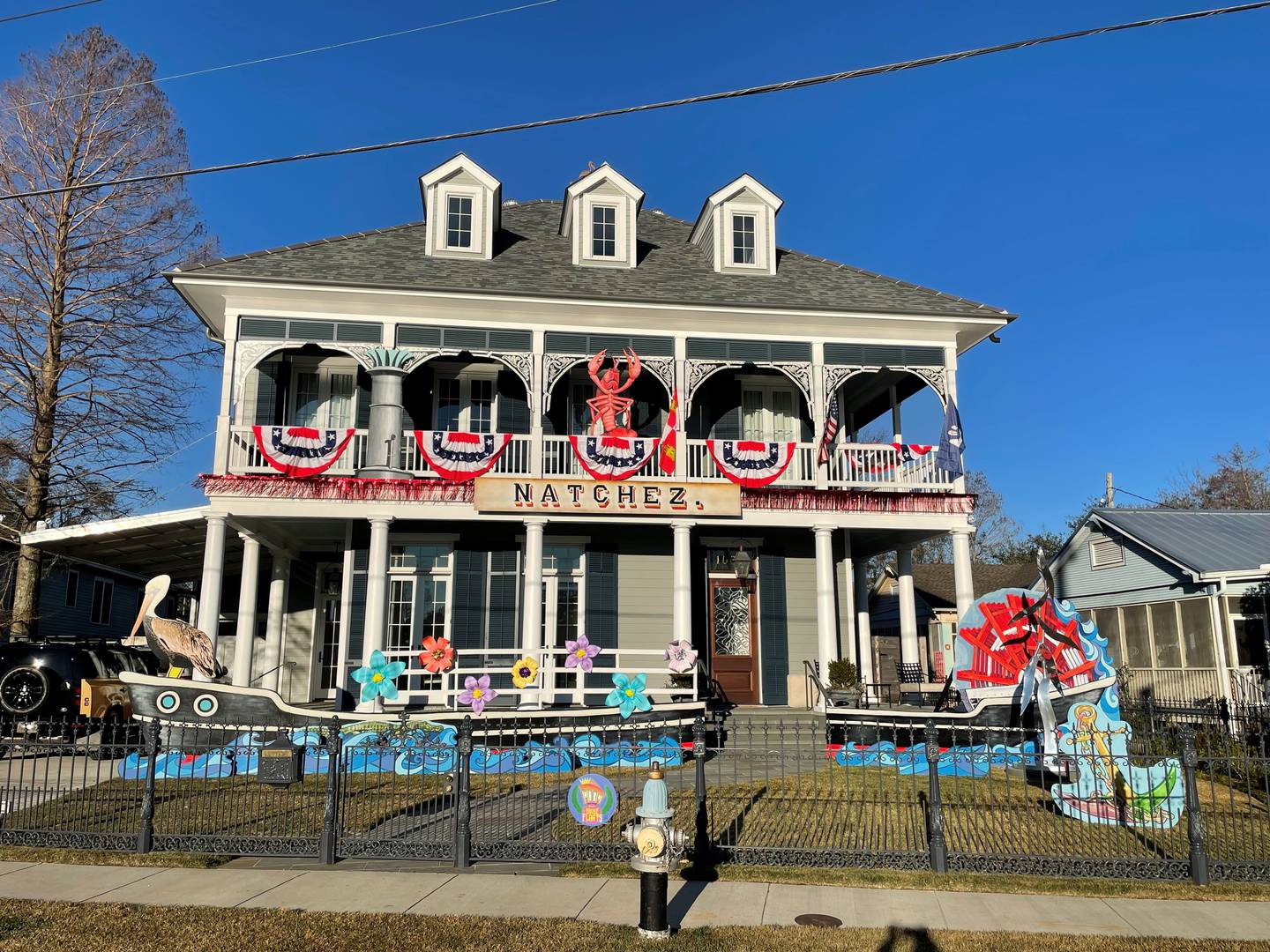 For the eye-catching design, a two-story home along Bayou St. John transforms its front porch into the deck of the historic, stern-wheeled steamboat on Moss Street.
A fan-favorite Cafe du Monde coffee and beignet design also returns in the Irish Channel this year.
The home features vibrant green and white colors similar to Café Du Monde's patio overhangs. Oversized beignets include a dusting of Mardi Gras-colored sprinkles over the powdered sugar.
Stronghold Studios posts the progress of several projects via Instagram. See the complete house float map here.
--
Show us your Carnival spirit! Submit your pics here, and your photos could end up on FOX 8 News. This story is part of our "How Do You Mardi Gras?" series sponsored by Breaux Mart.

Copyright 2023 WVUE. All rights reserved.