HARVEY, La. (NOLA WEEKEND) - The grill is sizzling inside NOLA Steak, the signature steakhouse at Boomtown Casino, on the Westbank in Harvey.
Executive chef Louis Brown II cooks up a cowboy steak, and he says the secret is in the seasoning. The cowboy steak comes with a dressed baked potato.
Steak Seasoning
2 Tablespoon Kosher Salt
1 Table Spoon White Pepper
1 Table Spoon Course Ground Black Pepper
Directions
Place 1/3 tsp of steak seasoning on both sides of the steak. Place in your oven on broiler and cook to desired temperature. Take steak house once reached desired temperature and let it rest on a plate for 2 minutes.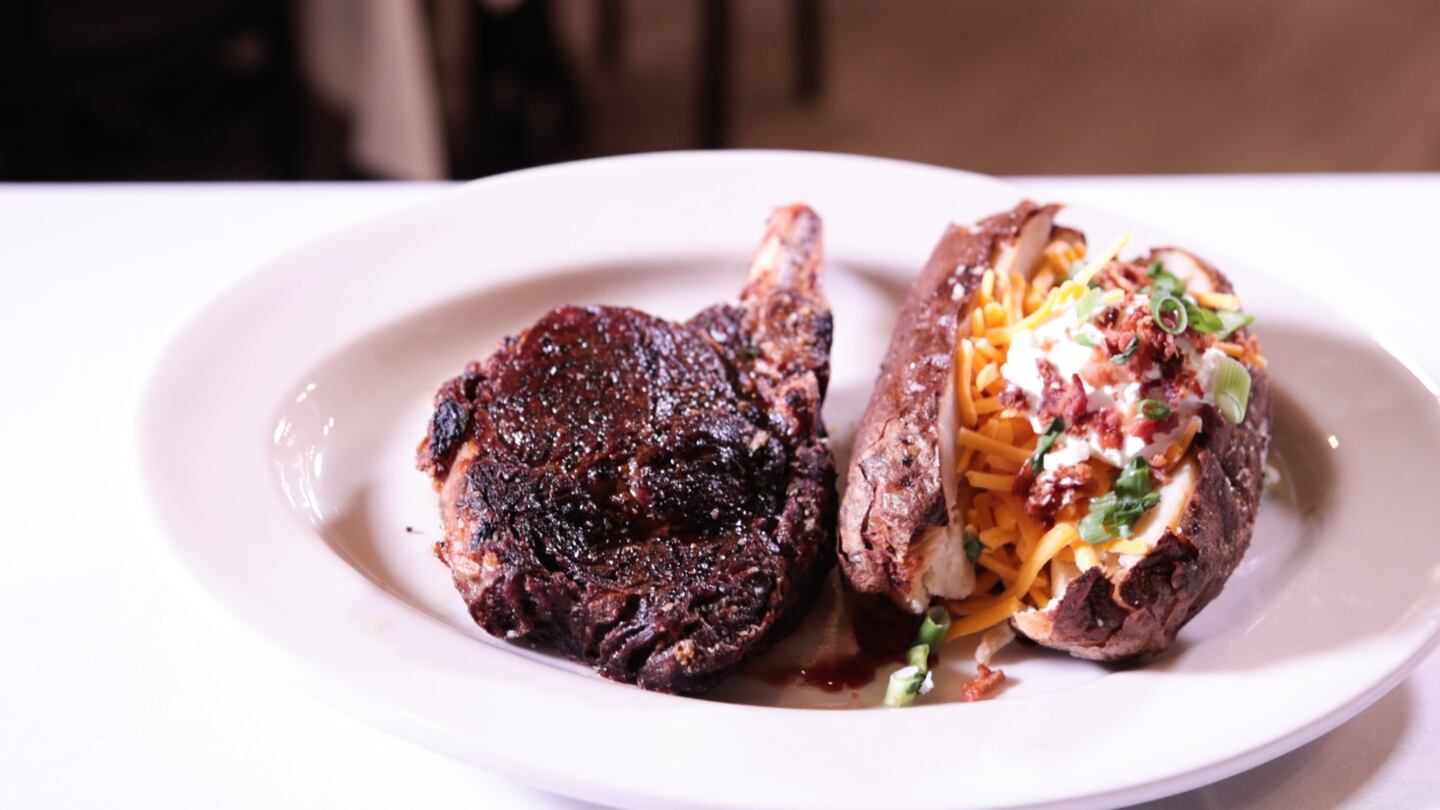 Along with a menu full of delicious dishes, NOLA Steak at Boomtown Casino is launching a schedule of live music. The restaurant also offers Sunday brunch and happy hour specials that include half-priced appetizers and drink specials.
Hours of operation are Thursday through Saturday from 5 p.m. to 9:30 p.m. and Sunday brunch from 10 a.m. to 4 p.m.
To see the full menu or to make a reservation, visit the website.
Created in partnership with Nola Steak at Boomtown Casino
Copyright 2023 WVUE. All rights reserved.