NEW ORLEANS (NOLA WEEKEND) - Several restaurants and bars across the New Orleans area will host Cinco de Mayo events to celebrate the Mexican holiday on Friday, May 5.
We gathered a list of restaurants offering specials and local festivities to help you celebrate Cinco de Mayo.
Check back for updates as we get them. Contact us to let us know about any other great Cinco de Mayo offerings.
7th annual Cinco de Mayo Festival
Cinco de Mayo Fest, a Cinco de Mayo event organizers call the state's largest, returns to Fat City Park in Metairie for its seventh year on May 5. Fat City Mexican restaurant Los Jefes Grill organizes a one-day fest featuring two entertainment stages with headliners Mannie Fresh, Partners 'N Crime, and Honey Island Swamp Band. The event also features live lucha libre, the city's biggest taco eating contest, food trucks and a VIP experience.
The event runs from 4 p.m. to 10 p.m. Cinco de Mayo Fest ticketing options start at $25 for general admission, and VIP and table service options are also available.
For more information or to purchase tickets, visit the Cinco de Mayo festival website.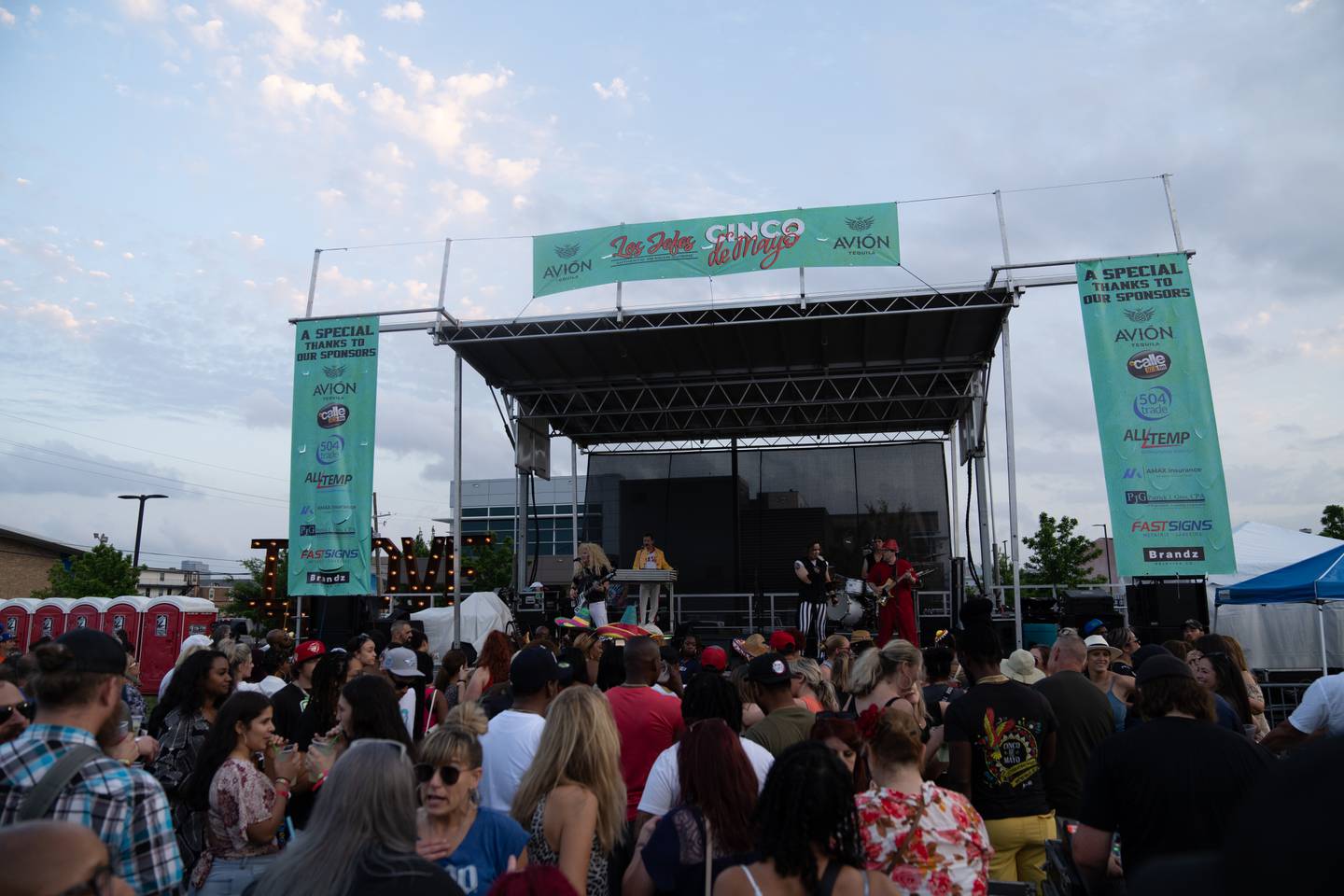 Felipe's Mexican Taqueria Cinco de Mayo events
Felipe's Mexican Taqueria returns with Cinco de Mayo fiestas at all three of its New Orleans locations in Mid-City the French Quarter and Uptown.
Starting in the afternoon, Felipe's locations will offer live music, folklorico dancers, magicians, face painting, a photo booth and street performers.
All locations open at 11 a.m. for traditional dining and bar service: 301 N Peters Street, 6215 S. Miro Street and 411-1 N Carrollton Avenue.
Festivities at Felipe's Mid-City location start at 3 p.m. and includes performances from La Tran-K Band and Ballet Folkloricio Vive Mi Terra. Fun kicks off at Felipe's French Quarter location with an all-day block party at Bienville Street and a ticketed VIP party in Felipe's private ARRIBA Room. Felipe's Uptown location kicks off performances starting at 5 p.m.
Casa Borrega annual Cinco de Mayo Fiesta
Central City Mexican restaurant Casa Borrega hosts a Cinco de Mayo fiesta with food and music performances.
Along with tequila, tacos and tamales, guests can hear the sounds of Descarga Mambo Kings from 7 p.m. to 10 p.m. The restaurant says they're not accepting reservations during this event.
Zocalo Cinco de Mayo Block Party
Old Metairie eatery Zócalo Cocina Mexicana & Cantina will host Zócalo Fest, a free outdoor Cinco de Mayo fiesta across from the restaurant on Metairie Road.
The free outdoor festival returns for its third year, featuring food with an emphasis on Latin culture and cuisine.
On-site food includes dishes from Zócalo, Brasa Churrasqueria, Baru Bistro & Tapas and Basin Seafood and Spirits. The event also features live music from bands and DJs. The block party starts at 2 p.m. and runs until 9 p.m.
Casa de Mayo at Culture Park
Outdoor bar and party venue Culture Park hosts "Casa de Mayo", just in time to make its fifth anniversary.
Organizers say guests can expect all-day margarita specials. DJ Ovastuff and DJ Panda will provide the sounds. Doors open at 3 p.m.
Cinco De-Catur Block Party
A Cinco De-Catur Block Party brings music, drinks and tacos to Decatur Street. The event kicks off at 4 p.m. at 205 Decatur Street and features Revolution margaritas, street tacos and sounds by DJ Majestro.
Teacher de Mayo
On the West Bank, Fifteen 25 Chill Bar + Lounge in Harvey hosts a "Teacher de Mayo" event from 4 p.m. to 7 p.m. The location offers specials such as $6 lemon drops, $5 rum punch, $20 hookahs and $5 off on all appetizers.
Cinco de Dead
Port Orleans Brewing Co. hosts a "Cinco de Dead" fiesta with beer, tacos, crawfish and a live music tribute to Grateful Dead ahead of Dead & Company's Jazz Fest performance on Saturday.
Gulf Coast Crawfish will start boiling at 3 p.m. Grateful Dead cover band Westbank Fadeaway will perform starting at 4:30 p.m.
Cinco de Mayo at Tacos Del Cartel
Metairie Mexican restaurant Tacos Del Cartel says they have you covered for Cinco de Mayo.
For the annual Mexican celebration, the restaurant will feature food specials, games and a DJ on-site entertaining guests from 5 p.m. to 10 p.m.
Tacos Del Cartel is located at 2901 David Dr., at the corner of David Dr. and Trenton St.
Mr. Tequila offers Cinco de Mayo specials
Freret Street Mexican restaurant Mr. Tequila will host a fiesta, featuring a DJ and an outdoor taco stand.
Drink specials, tequila samples and giveaways will also be on tap, and a DJ will play tunes from 4 p.m. to 10 p.m.
El Paso Mexican Grill Cinco De Mayo Celebrations
Several El Paso Mexican Grill locations around the metro area will host Cinco de Mayo celebrations, including the annual all-day celebration in Metairie.
Habaneros' Cinco de Mayo Party
On the Northshore, Habaneros locations in Slidell and Covington will celebrate with music food and drinks.
In Slidell, a DJ will play from 6 p.m. to 2 a.m., and the bar will stay open until 2 a.m. The Covington location on Hwy 190 features live music by The Electrix Band playing from 6 p.m. to 9 p.m.
Visit the website for details.
Cinco de Mayo at Velvet Cactus
Lakeview Mexican eatery Velvet Cactus will set up shop for Cinco de Mayo starting at 11 a.m.
The restaurant says it will set up the parking lot with extra bars and outside food service, and the restaurant will have a live DJ for vibes during the day.
Lucy's Cinco de Mayo Celebration
Join Lucy's Retired Surfers Bar for a Cinco de Mayo Celebration featuring all-day drink specials starting at 11 a.m., including $6 margaritas, $2 off Mexican beers and $20 scorpion shots. Later in the evening, the Warehouse District restaurant will dish out 5-cent margaritas for five minutes starting at 5 p.m.
The party keeps going with the Attic opening at 3 p.m., and the DJ starts spinning at 9 p.m.
Bakery Bar offering specialty items for Cinco de Mayo
Known for its Latin American-meets-New Orleans cuisine, Bakery Bar, at 1179 Annunciation Street in New Orleans, is helmed by Costa Rican native chef Lydia Solano. In celebration of Cinco de Mayo, chef Solano will feature specialty items, including a special Taco Trio featuring a Boudin Ball & Latin Slaw Taco; Cajun Tongue & Mushroom Taco and an Alligator & Salsa Taco. In addition, the restaurant will offer a specialty dessert, Horchata Coffee Rum Gelato and $8 Spicy Margaritas all day long.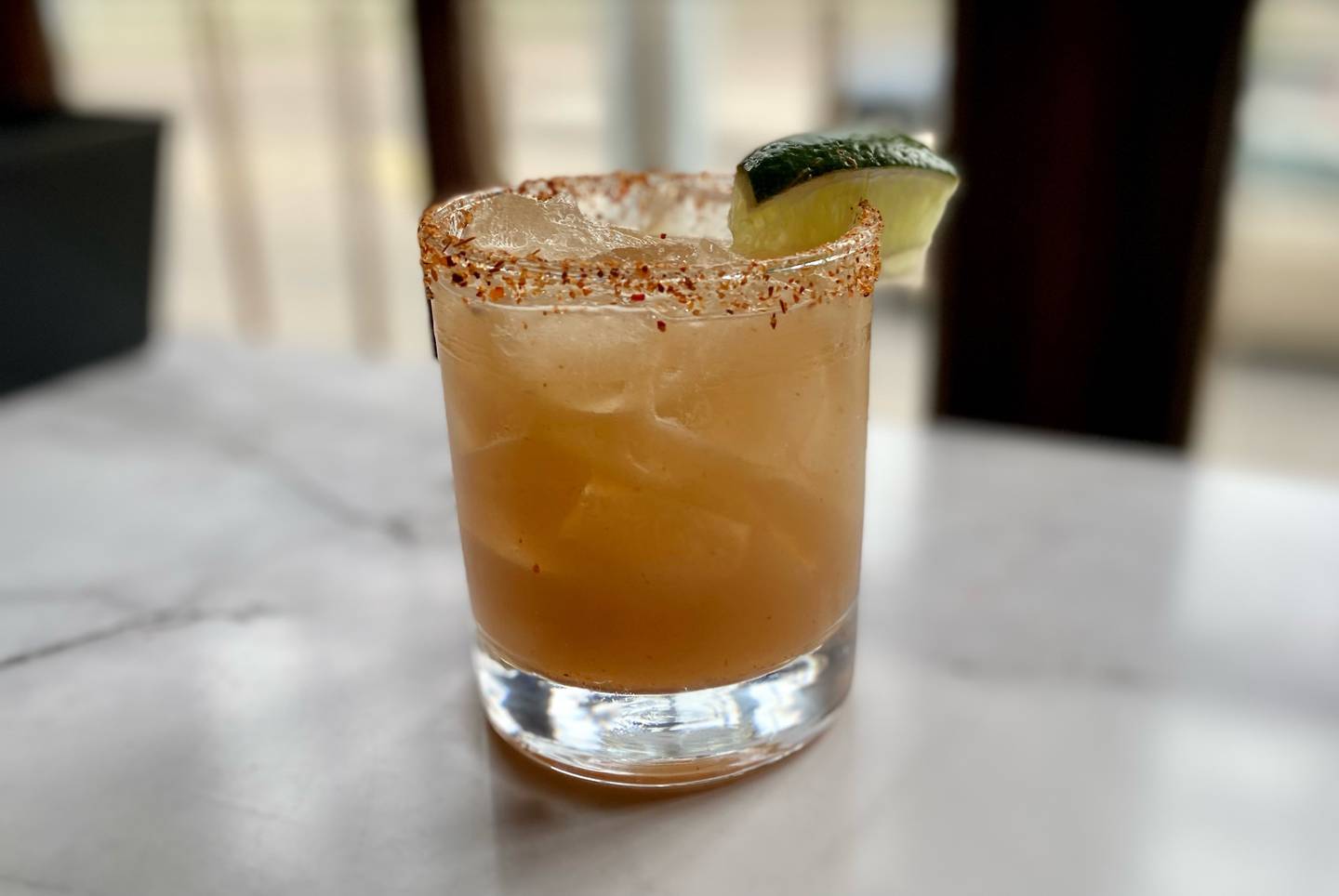 Cinco Palooza at Treehouse
5/5 Cinco Palooza All Day Cinco De Mayo Day Party/Festival at Treehouse!
Day party hot spot Treehouse throws a Cinco Palooza Day Party this year for Cinco de Mayo.
DJ Keith Scott and DJ Kelly Green are among the lineup of DJs curating the sounds. Treehouse will also offer drink specials and $1 tacos from 5 p.m. to 6 p.m. Doors open at 5 p.m.
Copyright 2023 WVUE. All rights reserved.