NEW ORLEANS (NOLA WEEKEND) - As temperatures heat up, there are several water recreation options for families looking for a fun way to cool off.
Some water recreation activities in New Orleans and its surrounding areas are low-cost, or even free, while others offer a nearby day trip.
From the North Shore to the South Shore, we rounded up some water activities to cool off, including pools, splash pads, water parks and places for tubing and kayaking on local waterways. Check back for updates on more openings as we get them.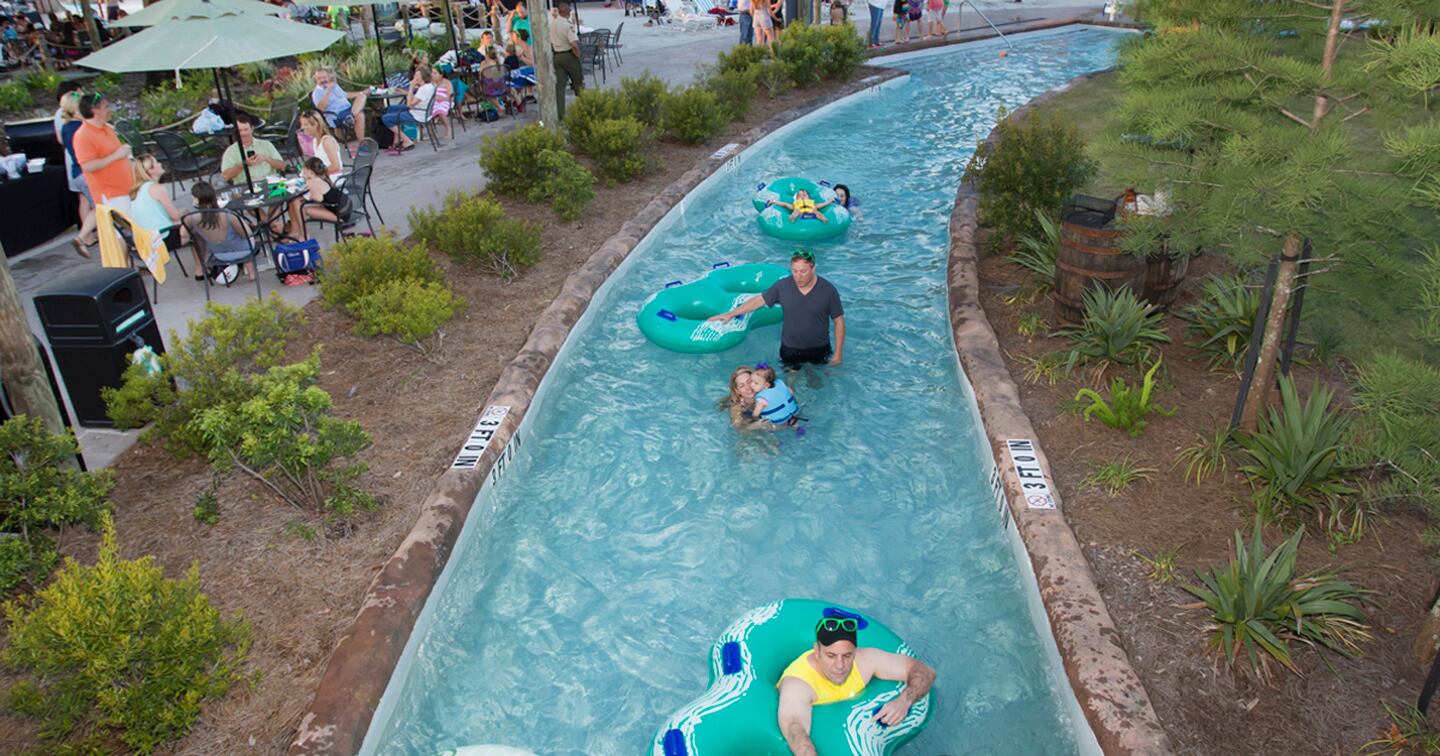 Cool Zoo at Audubon Zoo
Audubon's popular water attractions, Cool Zoo and Gator Run lazy river, return for the 2023 season. The water park features an alligator water slide, spider monkey soaker, water-spitting snakes and shady spots for grown-ups. The 750-foot-long Gator Run lazy river course features two sand beaches and water cannons.
Audubon offers two daily sessions for guests from 10 a.m. – 1 p.m. and 2 p.m. – 5 p.m. The attractions run on a weekends-only schedule through May 28. Then, Cool Zoo opens daily before returning to weekends only on Aug. 5. The water park closes for the 2022 season on Sept. 4.
Regular admission to Cool Zoo, including Gator Run, is $9 for Audubon Nature Institute Members and $12 for non-members, plus Audubon Zoo admission. For more details, about tickets, cabana rentals, and the 2023 season schedule visit the website.
Jefferson Parish Parks and Recreation Department
Lafreniere Park Spray Park: The Spray Park features approximately 4,000 square feet of fun for children ages 10 and under. It includes 13 alternating water features (5 in-ground, 5 above-ground, & 3 water cannons) and entry is free. It's located adjacent to the carousel and opens Saturdays and Sundays from noon to 7 p.m.
Parc des Familles Spray Park is the Westbank splash pad for children ages 10 and under in Marrero. The park offers a spot to cool off during hot summer days with 16 different water features including a water ring and a fill-n-spill water tower. The splash pad opens on weekends only from 9 a.m. to 5 p.m. until May 14. Then, the spray park opens from 11 a.m. to 6 p.m. daily, from May 15 to Aug. 13 before returning to a weekends-only schedule, 9 a.m. to 5 p.m., from Aug. 19 to Sept. 3.
Johnny Jacobs Pool is a 3.5-4 ft deep pool for children and adults to enjoy with YMCA-certified lifeguards on duty located at Johnny Jacobs Playground in Marrero. The pool officially opens for public swim hours on May 27. Hours are Tuesdays and Thursdays from 2 p.m. to 6 p.m., Saturdays from 10 a.m. to 6 p.m. and Sundays from 1 p.m. to 6 p.m. Daily pool fees are $2 for swimmers and $1 for non-swimmers, cash only to use at on-site token machine. Children ages 12 and younger must be accompanied by an adult.
YMCA of Greater New Orleans Pools
The YMCA of Greater New Orleans has five branch locations in Belle Chasse, East Jefferson, West St. Tammany, Buras and Port Sulphur with pools available for members or guests of members.
The YMCA's summer membership rates vary per location. For more information, visit the YMCA of Greater New Orleans website.
Fontainebleau State Park Splash Pad
If you're looking for some water fun on the North Shore, get soaked in Mandeville at the water playground inside Fontainebleau State Park. Admission is only $3 per person, which includes access to the entire park grounds. Hours are Tuesday to Sunday from 8 a.m. to 8 p.m. The facilities close on Mondays for cleaning and maintenance. Please contact the park directly, to confirm that the playground is open or for additional information.
Tubing
The North Shore is home to a few places you can go tubing, with most in the heart of Washington Parish along the Bogue Chitto River. Adventure-seekers can take a scenic float trip on Louisiana's rivers.
Tubing operators provide access points for floating, such as Louisiana River Adventures in Franklinton, Bogue Chitto Tubing Center in Bogalusa and Tubing in the Park at Bogue Chitto State Park in Franklinton.
Kayaking and paddleboarding
For some adventure seekers, a dip in the pool sometimes just doesn't cut it. The abundance of waterways around New Orleans and its surrounding areas offer many creative ways to cool off.
Near New Orleans, Bayou St. John and New Orleans City Park are popular spots for recreation. Companies like Bayou Paddlesports offer kayak rentals, while NOLA Paddleboards will get you paddling down Bayou St. John on a stand-up paddleboard.
On the North Shore, one popular rental service helps families get paddling on the Bogue Falaya River in St. Tammany Parish. Canoe and Trail Adventures operates on the dock outside of The Chimes Covington.
Are there any other nearby splash pads, public pools or water parks great for families this summer, let us know about them here.
Copyright 2023 WVUE. All rights reserved.