NEW ORLEANS (NOLA WEEKEND) - May is Mental Health Awareness Month, and this week, New Orleans young professionals can mingle at an event where their mental health is the focus.
For the first time, a burgeoning New Orleans networking series, aKrewe NOLA, partners with the New Orleans Business Alliance for a mental wellness networking mixer at Dream House Lounge, a Central Business District mental and spiritual wellness venue, on Thursday, May 18.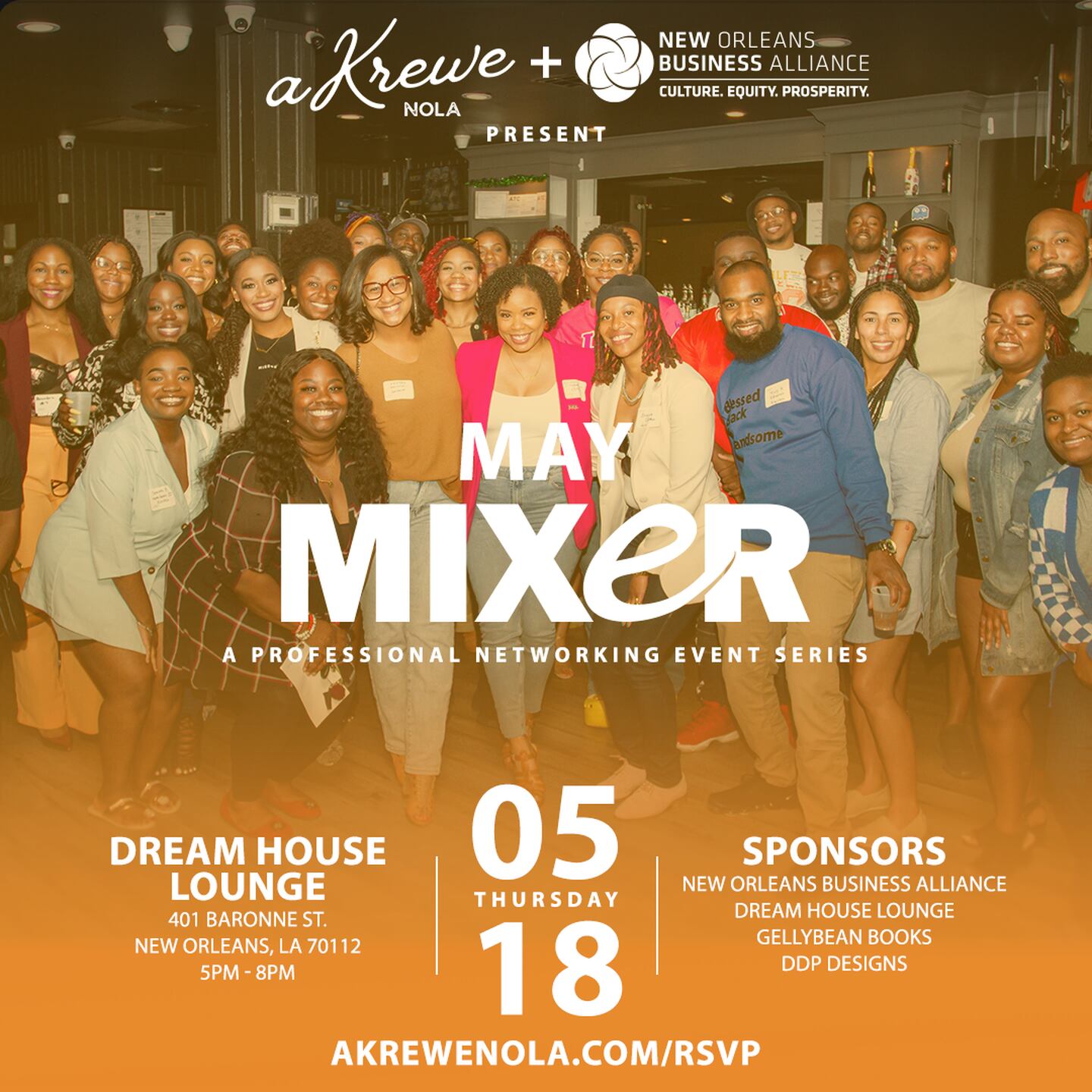 According to a survey by the Mary Christie Institute, a national organization that aims to improve the mental health of teens and young adults, 51% of young professionals reported needing help for emotional or mental health problems in the past year—with 43% screening positive for anxiety and 31% for depression.
With their first mental wellness-focused event, aKrewe NOLA hopes to foster important conversations around mental health while helping young professionals build a supportive community that encourages personal and professional growth.
"We understand the importance of attracting, supporting, and retaining young professionals in the Greater New Orleans region," said Chandra Teddleton, director of project management at the New Orleans Business Alliance. "Supporting organizations like aKrewe NOLA is a strategic pathway to reach one of our goals to connect new and native New Orleanians to key people, events and opportunities, and ensure that New Orleans is a place for them to thrive and grow."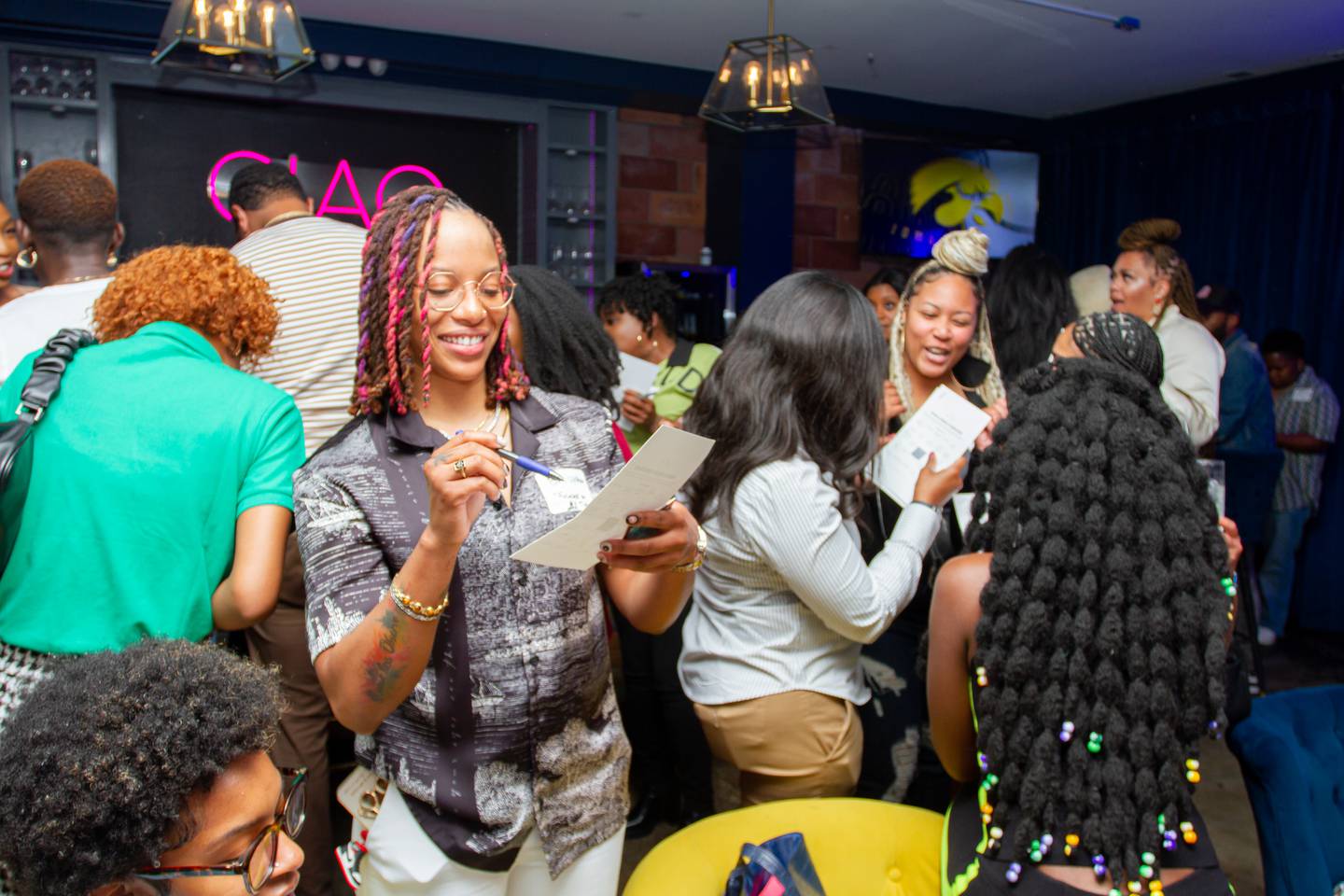 This month's mixer is the latest in a series of curated events from aKrewe NOLA. New Orleans native Kristen Dufauchard said since she founded the platform in 2022, aKrewe NOLA has connected more than 500 professionals in the greater New Orleans area.
Dufauchard said she created the platform to provide a safe space for community building among professionals in healthcare, education, law, tech, business and creative industries.
"As a first-generation college graduate, I realized the importance of receiving and sharing information through my networks," said Dufauchard, who also works as the brand marketing lead for aKrewe NOLA. "After spending the past few years in New York City, I was inspired to return home and recreate some of those experiences—namely, the beauty of building and maintaining relationships to empower growth."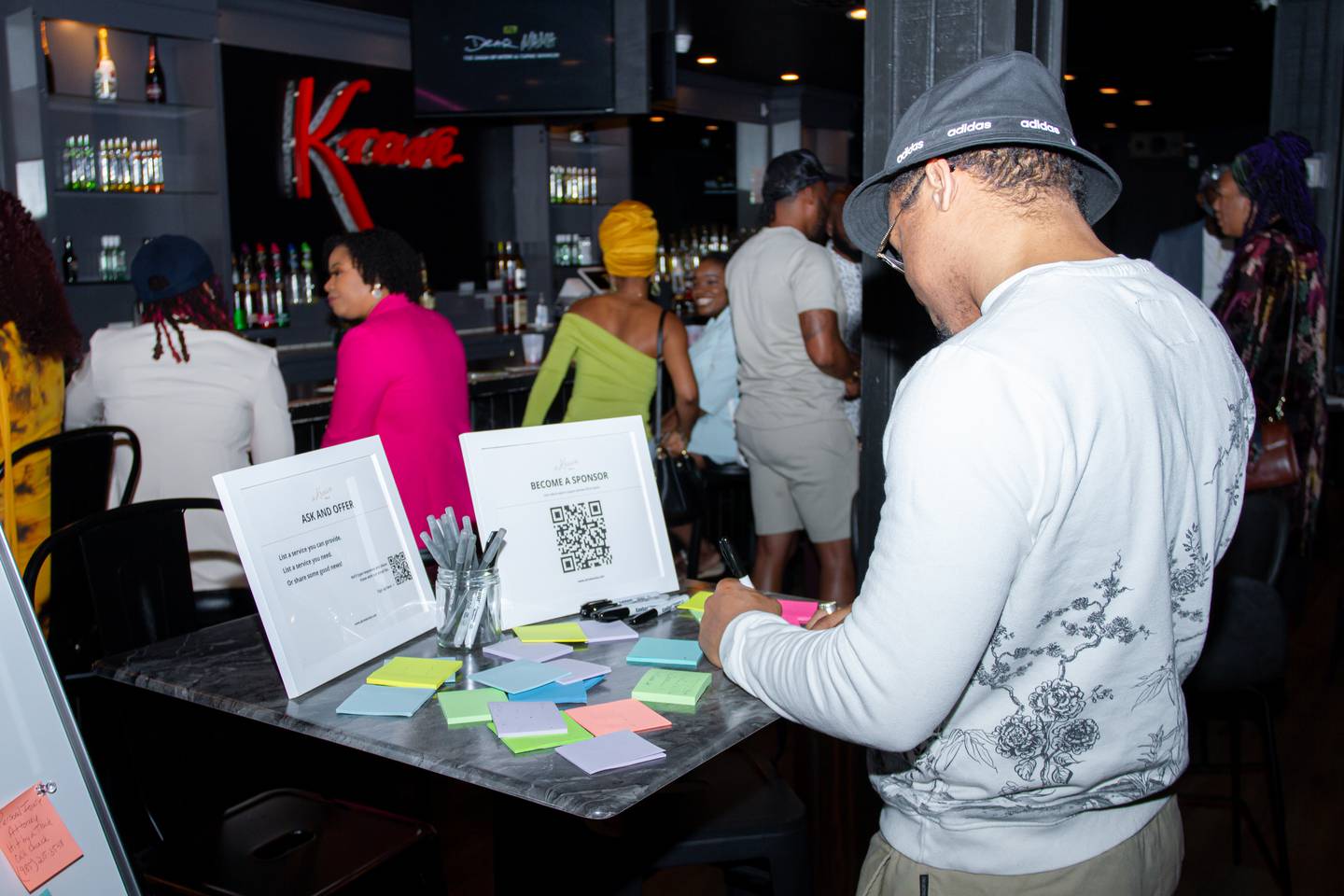 Hosted primarily in Black-owned and LGBTQ+-owned venues in the city, the monthly gatherings include engaging icebreakers, like mingle bingo, that offer avenues to exchange ideas, prompt discussion, and provide friendly competition.
This month's host venue, Dream House Lounge, has gained popularity as one of New Orleans' few sober bars creating a safe space for individuals who are alcohol conscious.
"At Dream House Lounge, we celebrate the whole person and aspire to create a space for people to reach a higher level of joy," said David Wallace, soul coach and owner of Dream House Lounge. "Our signature offerings—including nonalcoholic beverages, oxygen bars, and group wellness activities—will be available for the aKrewe NOLA community as we explore ways for them to navigate stress and anxiety in their personal and professional lives."
Dufauchard said since its inception, aKrewe NOLA community members have begun new client relationships, exchanged job referrals, conducted interview coaching and awarded contracts.
The event runs from 5 p.m. to 8 p.m., and the event is free and open to the public.
Dream House Lounge is located at 401 Baronne Street in New Orleans.
To register for this event or for more information about future events, visit akrewenola.com.
Copyright 2023 WVUE. All rights reserved.