NEW ORLEANS (WVUE) - As Labor Day weekend approaches, the city buzzes in anticipation. New Orleans isn't just celebrating a long weekend; it's preparing for the iconic Southern Decadence 2023.
Often likened to a vibrant blend of New Orleans Pride and Gay Mardi Gras, this festival delivers an audacious, adult-themed flair and has become a staple in the city's queer culture, drawing visitors from around the globe.
Taking place from August 31 to September 4, the heart of the celebrations is nestled within the historic French Quarter. However, the revelry extends beyond, with LGBTQ+-friendly venues - from bustling bars to gourmet restaurants - participating across the city. Attendees can look forward to an immersive experience with many street parties, concerts, club events and an iconic parade.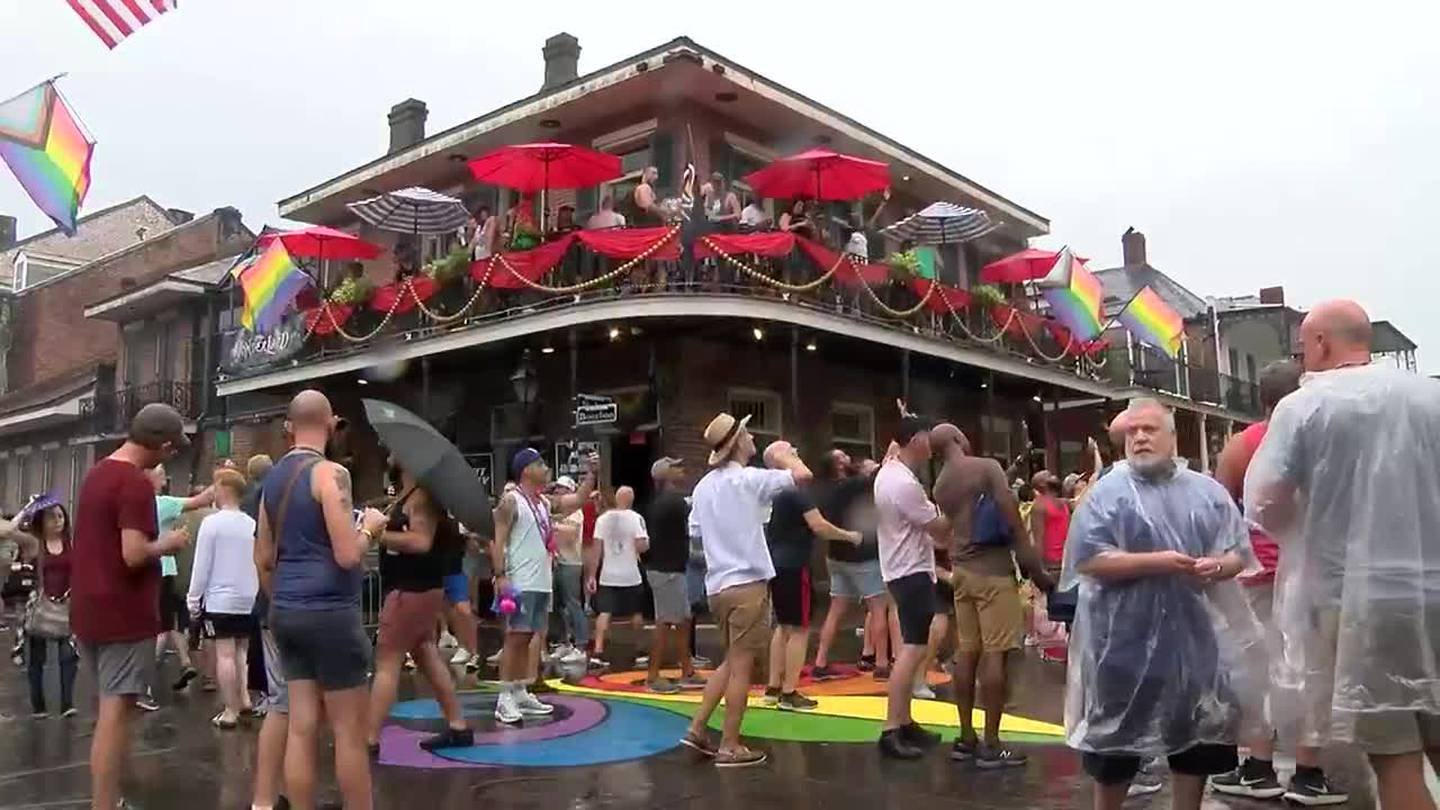 What's more, the festival offers free and ticketed events, ensuring there's something for everyone.
Notably, the free Bourbon Street Extravaganza and the grand parade are events one shouldn't miss. The official Southern Decadence website offers all the insights for a deeper dive into the event details, including schedules and ticket information.
For those more digitally inclined, a quick search on platforms like Facebook or Eventbrite with 'Southern Decadence' can also yield a treasure trove of event listings.
Highlight Events
Southern Decadence is more than just a festival; it's an experience. Some of its flagship events include:
Beer Bust at the Phoenix: Set for Friday and Saturday evenings, it's a perfect spot to socialize and clink glasses.
Bourbon Street Extravaganza: Located at the iconic intersection of Bourbon and St. Ann Streets, this Saturday afternoon event promises a delightful sensory overload.
Southern Decadence Parade: Scheduled for Sunday, this parade is a celebration in motion, winding through some of the city's most beloved queer landmarks.
Spotlight Events for 2023
Diving deeper into the itinerary, 2023 promises some new and exciting events:
GrrlSpot Southern Decadence on September 2 at the Toulouse Theater promises an evening of entertainment.
Now That's What I Call Queer on September 2 at Twelve Mile Limit is the perfect blend of nostalgia and contemporary beats.
Drag Brunch is set to dazzle with performances from Lexis Redd D'Ville & Ivy Dripp on September 3 at Meril.
Stay connected and watch the Southern Decadence website for real-time updates.
See a spelling or grammar error in our story? Click Here to report it. Please include the headline.
Subscribe to the Fox 8 YouTube channel.
Copyright 2023 WVUE. All rights reserved.